We have just started stocking the Radiance Flight Controller and here are the key features of the manual along with the full version available for download.
The full manual can be found here: Radiance_FC_Manual_AVL_v1.1.pdf (2.6 MB)
Pinout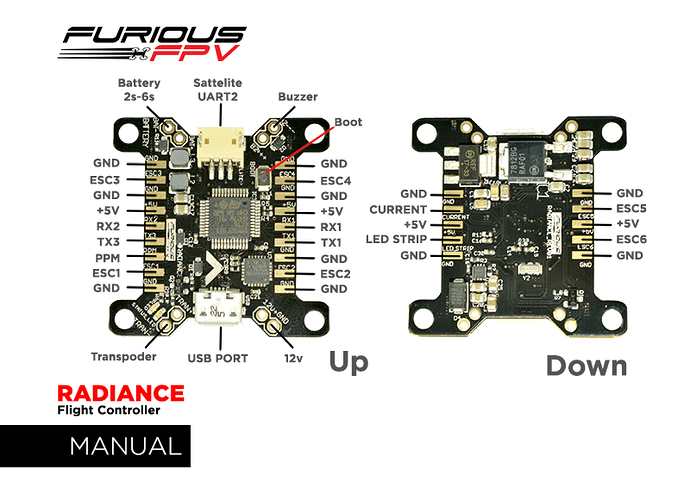 Connection Example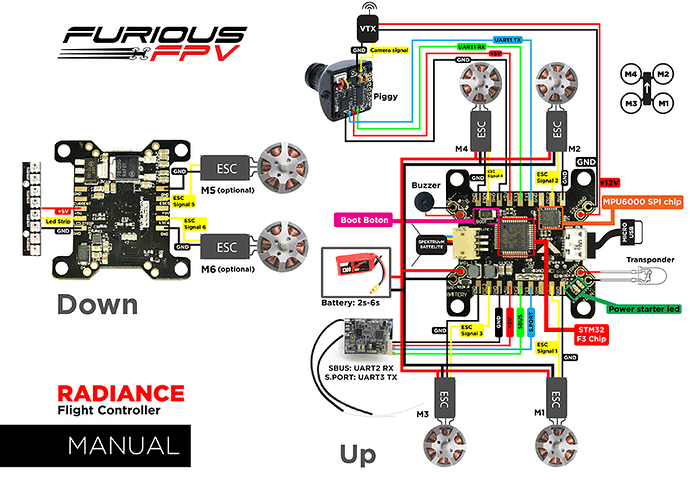 Dimensions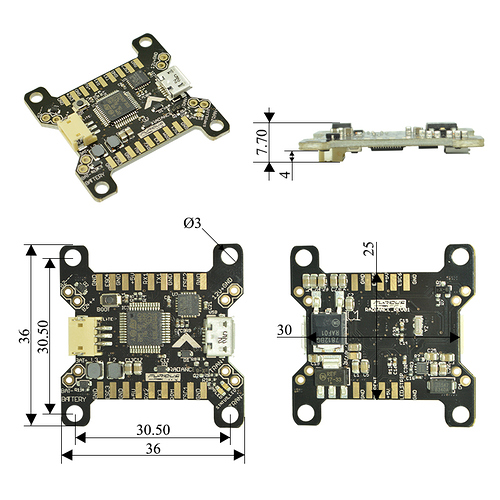 Key Features
Uses a F3 MPU6000 processor.
Built-in BEC, LC-filter, iLap transponder, current sensor and more.
Designed to be used with a 4in1 ESC to keep the centre of gravity of the quadcopter as central as possible.
Compatible with 2-6S batteries.
Ultra-compact design for installation ease.
Gold-plated pads for excellent connectivity.
2A BEC at 5V output and 0.8A BEC at 12V output.
SBUS ready with built-in inverter.
Compatible with Cleanflight and Betaflight.
Spektrum Satellite port included.
Compatible with FrSky telemetry.
The full manual can be found here: Radiance_FC_Manual_AVL_v1.1.pdf (2.6 MB)