Are you a beginner in the field of drones and just want a simple copter that you can construct yourself and get up in the air? Well look no further, this article tells you all you need to know about what to get that we see you safely on your way.
The Frame
It's important to start with a solid frame (for obvious reasons) and a highly recommended choice would be the F450 Quadcopter frame. This is a very solid and reliable frame with the arms made out of a tough, durable polyamide plastic. It's also cheap which always helps.

The Motors
Now, you need some good motors to go with this frame and I would recommend four of the MT2216 motors. These will definitely produce enough thrust (provided your not overloading your copter) and they are motors you can rely on.

The ESC
With these items, an excellent 4in1 ESC would be the Quattro 20A ESC. Perfect for the job.

The Flight Controller
Unsurprisingly, the flight controller is the little device that controls all the aspects of your copter. It's therefore fairly important. A budget flight controller is the CC3D module but just because it's fairly cheap, it doesn't mean it's inadequate. The CC3D will do all you need to get your copter flying.

The Battery and Charger##
To power this whole setup, you of course need a battery. A 2200-3000mAh 3S LiPo battery will be suitably powerful enough for this and will get up up and running and I would reccomend the Gens Ace 2200mAh battery. Gens Ace is a renown high-quality manufacturer of batteries and having that extra quality in your batteries is never a bad idea. You will need also a charger in order to recharge your battery. One of the best battery chargers on the market at the moment is the IMAX B6 mini charger. It's a bit pricey but well worth it in my opinion.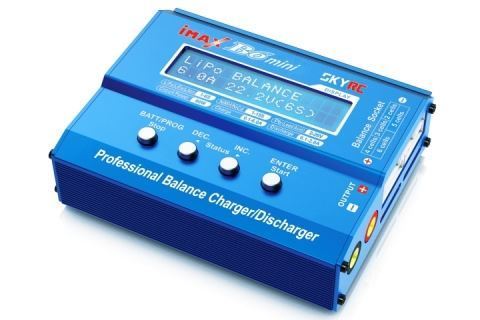 The Radio and Receiver
Of course, we're not finished there with the equipment needed. We need something to control the quadcopter while it's in the air. This is where the FrSky Taranis radio with the X8R receiver come in. This is a high quality radio that you can used for multiple functions and is extremely competitive in price in comparison to other brands. The X8R is the receiver that you attach to your copter that comes with this radio as an additional extra.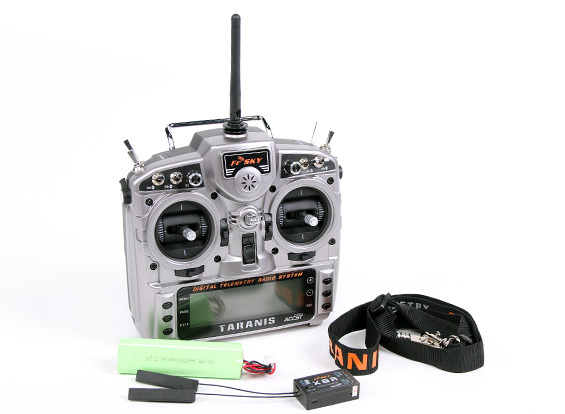 And there we have it; a comprehensive list of the bare necessities to get a quadcopter in the air.