If you are looking for the next generation in FPV racing flight controllers you have landed on the right page… The SPracing F3 Mini represents the future of miniquad flight controllers with intuitive features built in such as a race timing transponder.


Domonic Clifton (aka Hydra), AKA the lead developer of Cleanflight, has been working hard to create the latest version of his seriously pro flight controller series. The SPracingF3Mini has some world first features with groundbreaking performance compared to any other miniquad flight controller on the market today. At the heart of this flight controller is a ST32F3 with a ARM Cortex M4 core and a math co processor which essentially runs the cleanflight close twice as fast as the current STM32F1 powered boards such as the
Naze32
. In addition the STMF3 processor has extra serial ports to make connecting more peripherals much easier so you dont need to use softserial anymore, which further improves the performance.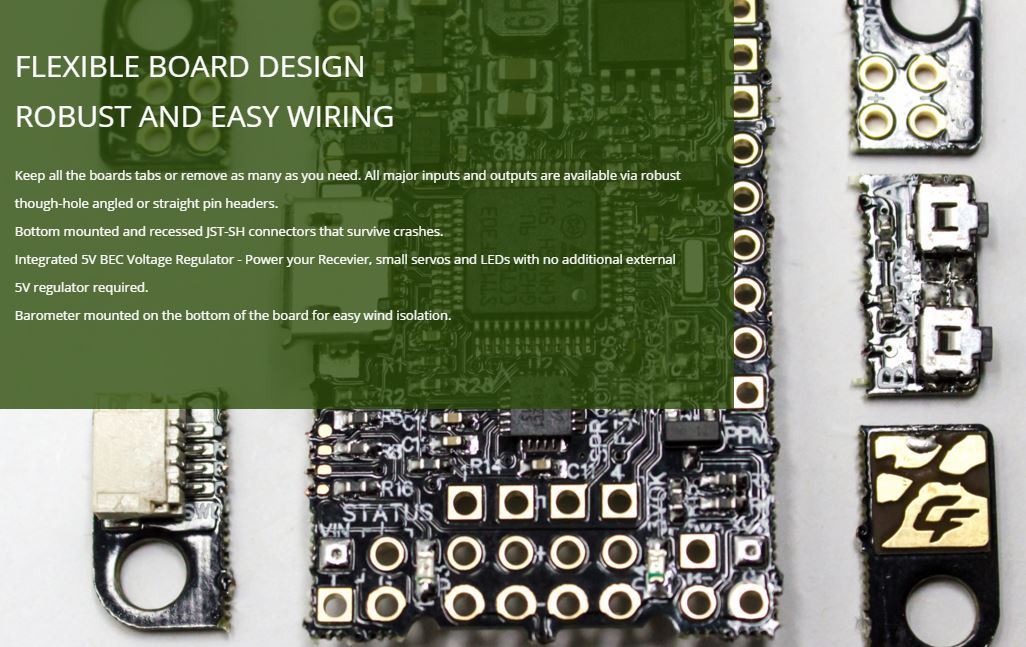 Race Timing Transponder
The main feature which will be super useful for FPV races is the built in race timing transponder system. The race transponder is compatible with the i-lap timing systems which use an IR LED onboard your drone, and a receiver unit at the start/finish line. Each transponder unit has a unique ID and whenever your drone passes the finish line it will record the lap time. The SPracingF3mini includes two LED's one on the left, and one on the right so you can fly tracks that are both clockwise, or counter clockwise. You just need to make sure that the LED's are visible from the side of your drone. Most i-lap timing receivers have a range of about 10m, and given that most racing start/finish gates are only about 3-4m wide it will be very easy to record lap times.
Included are all the other features you expect to have on your miniquad flight controller such as a wide range of receiver support, oneshot ESC support, battery voltage monitoring, buzzer and sonar ports. Other minor features include a build in micro SD card slot so you can record your flight data logs to a micro SD card, and there are two programmable buttons that you can use for things such as binding your receiver, or enter bootloader mode. More button options will be added in future versions of clean-flight.
Overall this as a great little flight controller and the best part is that since its designed by the the guy behind cleanflight, I am sure this board will always work flawlessly with cleanflight.
We currently sell the SP racing F3 Mini at our shop should you want to buy one from us.