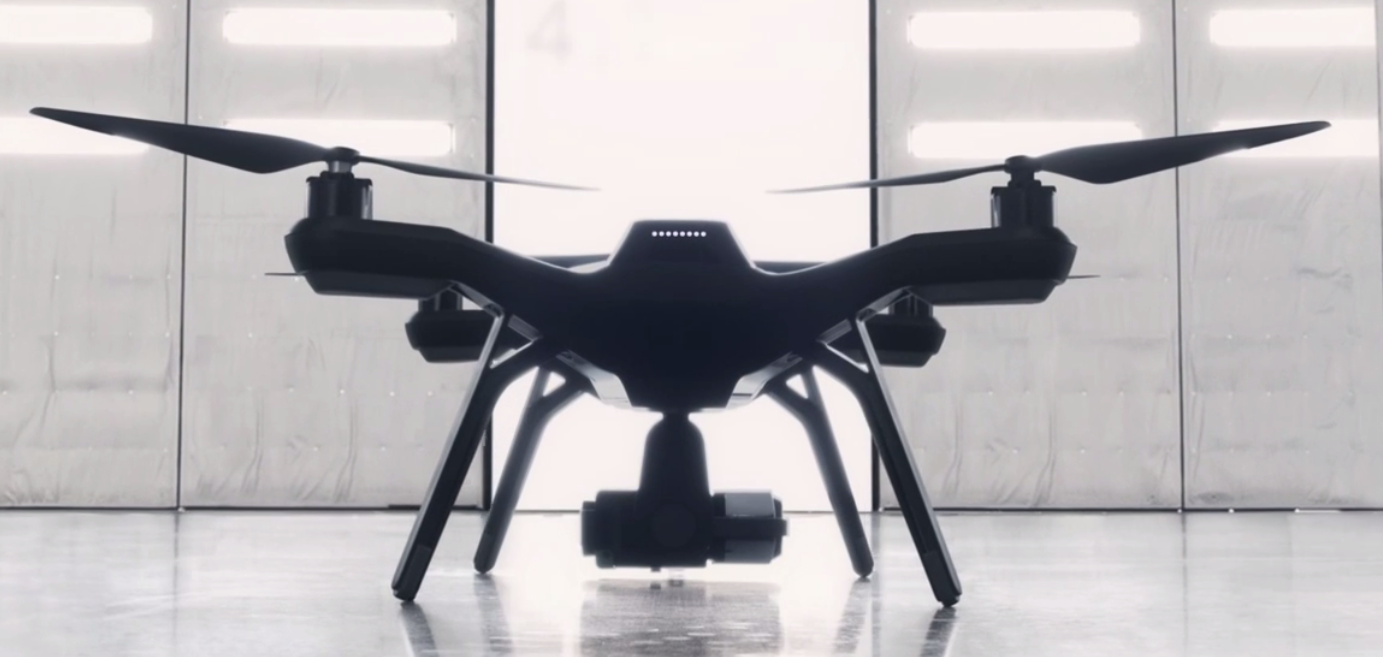 Its shaping to be a big couple of days with both 3D robotics and DJI making new product announcements.
We have been waiting to hear what new products DJI are due to announce tomorrow at the DJI Evolve Event (Update- DJI have now announced the Phantom 3 Quadcopter), but 3D Robotics have just beat them, with a teaser video of a new quadcopter. The new 3D robotics quadcopter will probably be more integrated and even easier to use than previous versions based on the title of the video (new aerial age), so its more aimed at the general consumer rather than the DIY Drone hobbyist (do you feel this is good or bad?). But from what it looks like, it seem rather cool, and they have also followed the all black design similar to the Zero Tech Explorer Drone
More details of the new 3DR drone will be released next week so stay tuned. But all we know for now is that it will probably be called the 3DR SOLO, probably to indicate that only one person will be needed to operate this quadcopter to shoot awesome aerial photos. 3DR also announced a partnership with Intel a couple of months back, so I am hoping to see some integration with something like the intel Edison for advanced tasks like object tracking :-).
For now here is the video from 3DR, showing that the new quadcopter should include a nice carry case, and a custom remote control

https://www.youtube.com/watch?v=CMhfQayEiXI
I will add more details of the 3DR and DJI product announcements once they have been released.