Hello!
I set up my Tyrant S in Cleanflight and (almost) got the telemetry working on my Taranis with the XSR Receiver.
But I can't get the Ampere Sensor to work.
I connected:
-GND and +5V from FC to Receiver
-SBUS port of the receiver with the SBUS port on the FC.
With these connections I could control the Quad.
For Telemetry I added:
-Smart port of XSR Receiver to TX and RX connector of UART2 of the FC
Then I set up cleanflight (most of it was trial and error)
I activated the current sensor and Battery voltage sensor. VBAT works but there is no current sensing.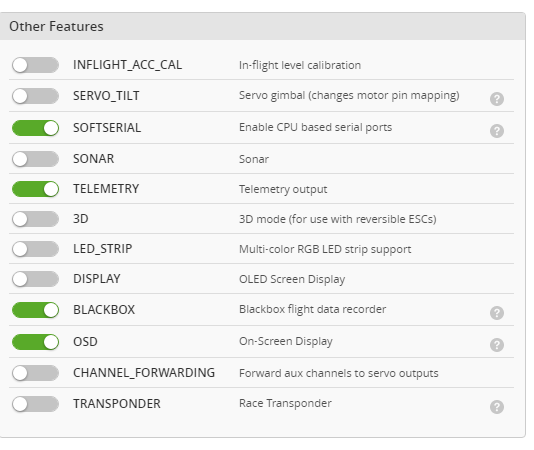 Did I do something wrong?
Thank you.