c'mon unmannedtech, you supplied it.
what exactly have you sent me?
what do i flash it as?
anyone?
wow, thats service, won't answer the phone, emails, or on here.
Not sure, but I think I saw something just like this in his book Build Your Own Drone Manual.
Hey, that board is the latest hardware version of the Flip32 F3 AIO, which is what you ordered i assume? But the pictures on our website need to be updated. This new version mainly had added an extra row of ground connectors for the ESC outputs, and made all the other connectors through hole connectors rather than just pads.
Also apologies about the delays in getting back to you, but I was not working this weekend as I was moving house so did not get any chance to catch up on messages over the weekend.
Here is the board pinout below which is still very similar, and the jumper switch works the same as before: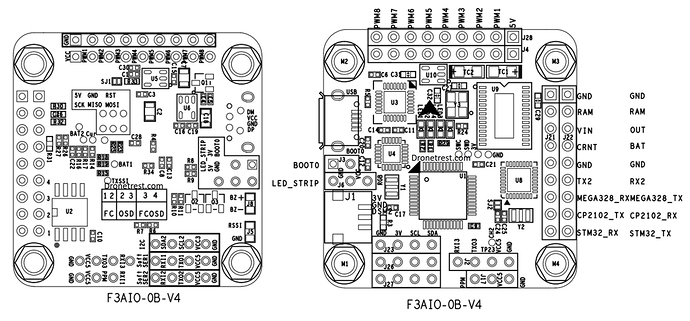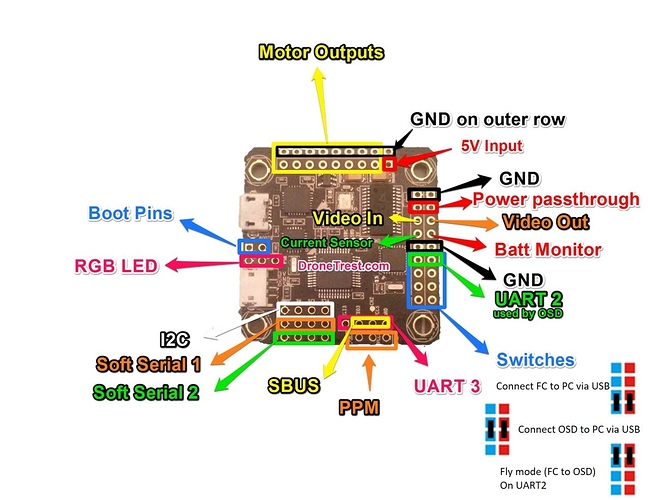 If you have any questions about where to connect something please let me know.
Thank's, and thank you for the email.
I was getting rather frustrated at the lack of comunication and not being able to find any info on the board.