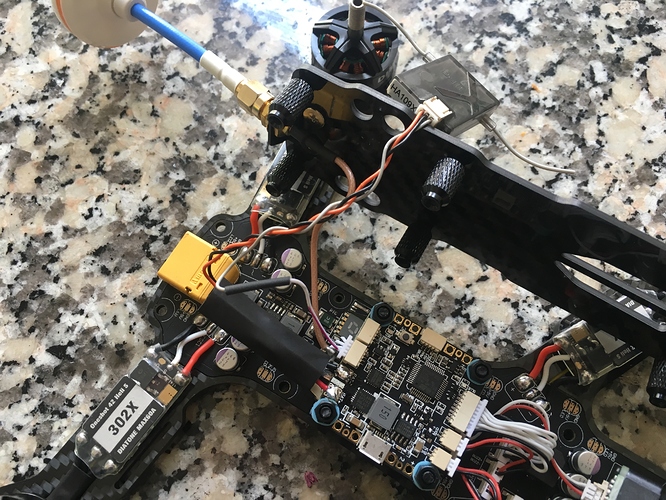 Hello There,
I hope you are all well.
I am having some issues getting my spektrum satillite to enter binding mode. I am very new to building and programming Racing drones, however I can follow instructions well.
I have a Diatone Tyrant S, supporting a F3 V3 Diatone flight controller. Unfortunately, the satellite receiver needs a 3.3V output, this board only has a 5V output. I have soldered the BEC onto the BAT+ BAT- pads on the flight controller, then I have soldered the 3.3v and Gnd spektrum cables onto the other end of the BEC.
I have followed these instructions.

However when I get to the last stage,
"set spektrum_sat_bind = 9"
"save"
I get no flashing at all. I get the same result with and without the battery connected. Also because I cannot find any manuals for this board, I have no idea which UART port I am connected to. I assume it is three based on this quote.
However, on the Diatone V2 manual, it is listed as UART2.
If anyone has any ideas as to why it is not working, please let me know.