Hi everyone. I have had some drones RTF and decided to go for a slightly heavier version with more stuff to do yourself. I found a sky-hero little spyder for a decent price. all works well and the drone flies nice and stable as far as i can see. a little toilet bowl effect which i still have to solve but that's all doable.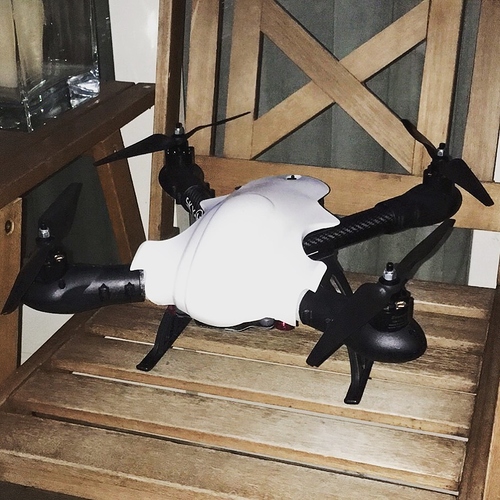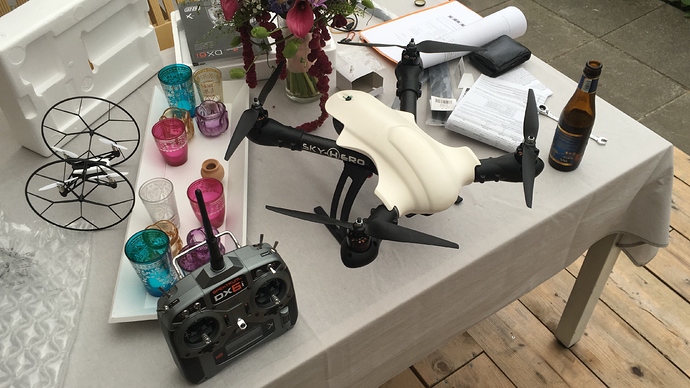 There is one thing which i really don't get. The motors tend to "wobble" in rpm as i give full throttle when the drone is flying without camera. with a camera the wobbling is always there. here are the specs of the drone as far as I could see now (I've had it for just 6 days now so bare with me).
DJI Naza M v1
sunny sky V2814-10 KV:800 motors
ESC's : HVSK-40A
Spectrum DX6i receivers and transmitter.
10 inch stock props.
I was hoping that anyone could help me out with this problem. is it the choice of motor? or wrong esc's for the motors? or any other cause. my knowledge is still limited with the "next step" when it comes to problem solving like this. the previous owner never crashed the drone. it looks like new. I was advised to get another remote control for the drone as this one does not have a 3 way switch needed for safer operation to switch between modes.
Update: Came across a potential cause to the wobbling. calibrating the ESC's with the transmitter?
thanks in advance for the replies!