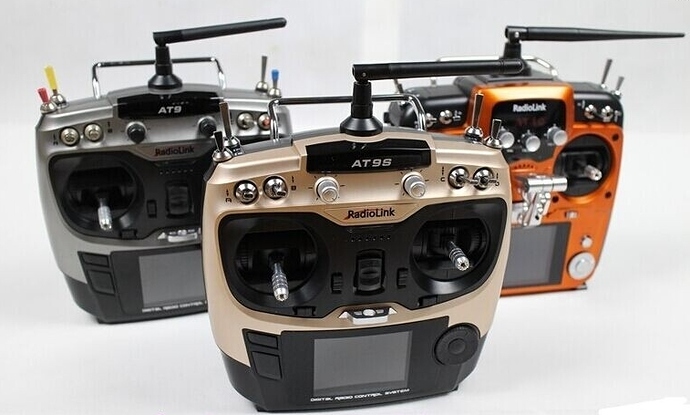 Recently radiolink has announced a replacement to their AT9 radio, called the AT9S. The AT9S is planned to replace the AT9 completely towards the end of this year and from the features it seems to be a great alternative to the Frsky Taranis (if you dont care so much about the open source awesomeness of the taranis software).
I often fly with the radiolink AT9 radio and find it to have all the features I need from a radio, it does even have telemetry however it is still not fully supported with Ardupilot or cleanflight, there is some work currently to get it working with both APM and Cleanflight and once it is fully supported the gap between the AT9S and Taranis will be very tiny indeed.
Currently the new AT9S is planned to retail for around $145 with a receiver. This is considerably cheaper when considering a taranis which retails for around $225 with a receiver.
I will be getting my hands on the radiolink AT9S in a few weeks, but for now where is the comparison between AT9 and the new AT9S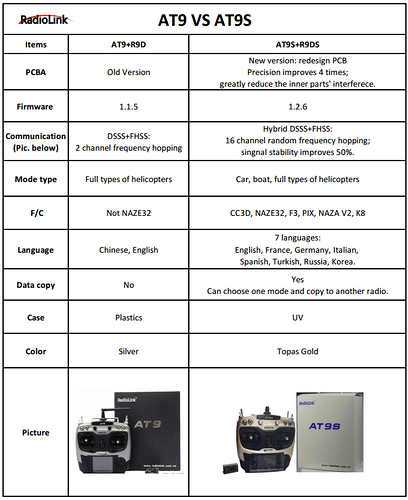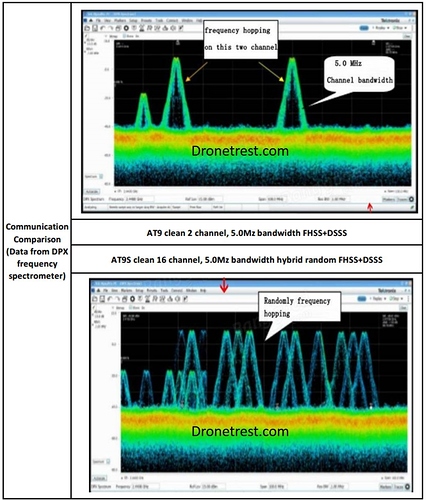 What do you think? Would you consider getting one instead of a taranis?