I have a weird problem where my receiver (an FS-IA6B) fails to connect with my transmitter on startup 90% of the time but only if my ESC is connected.
After a bit of troubleshooting I've discovered what appears to be a design flaw in the Pixhawk redundant power system. What seems to be happening is that the main power bus will oscillate for about 220ms on startup if the BEC power from my ESC is connected to the servo bus.
The yellow trace below is the BEC which comes up cleanly, the red is the main bus which seems to be dropping in and out initially before it settles: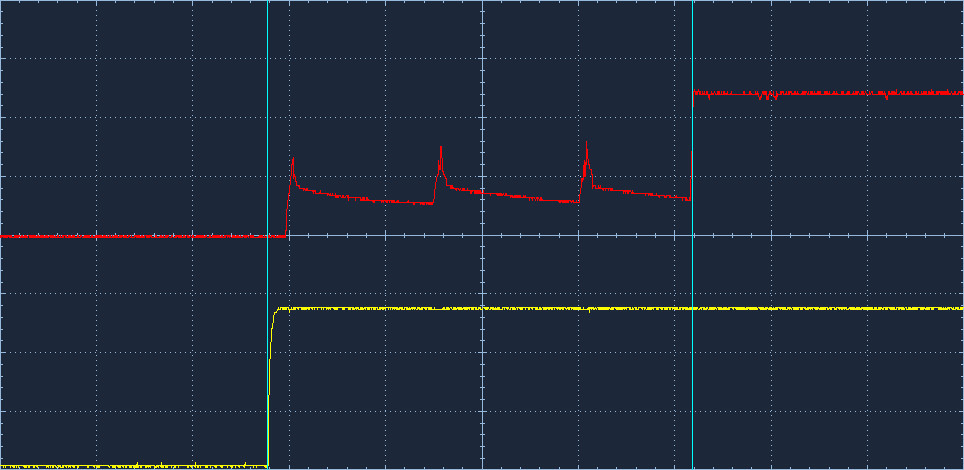 ;
Without the BEC connected the main bus is completely stable: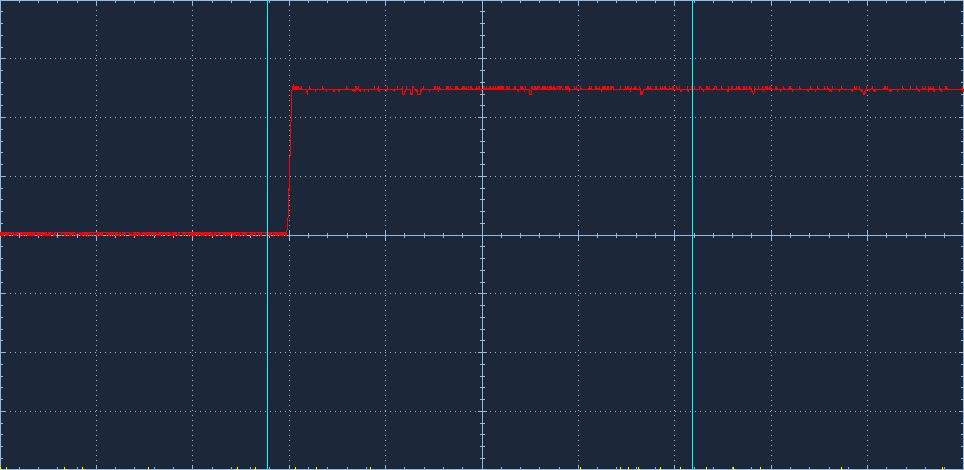 My workaround for now is to power the receiver from the servo bus but that rates 11 on the scale of 1 to 10 of bad ideas due to the noise there's bound to be on there.
Long term I'm going to design something to delay connecting the BEC power to the servo bus on startup as my tests so far suggest that sequencing the power resolves the problem.
Has anyone else come across this issue or perhaps a simpler workaround?