Our Mini Unmanned Hawk Autopilot kit is a great alternative to the pixhawk autopilot as it has all the same outputs and features but comes in a smaller form factor. This is a guide reference guide to help you quickly get started. You can still refer to the original pixhawk wiki as the only differences is the port locations.
---
Mini Pix Port Locations
The two tables below show you the output and input pins on the mini unmanned hawk. As you can see this board has all the same number of connectors as the Pixhawk autopilot, but instead of being on the top of the pixhawk board, they are located on the front and rear.
Because of this you must take special care to make sure that you connect everything the right way around or you could damage your mini unmanned hawk board.
Front Ports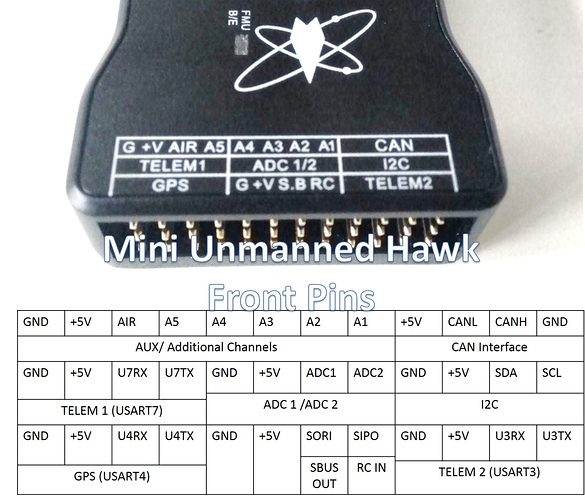 Rear Ports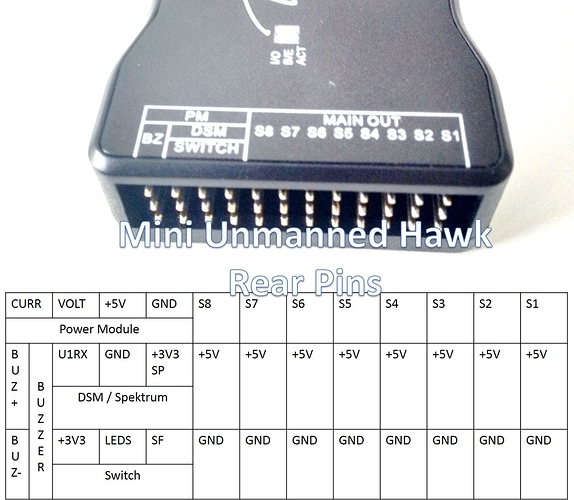 ---
Using the PPM encoder (receiver is not getting any power)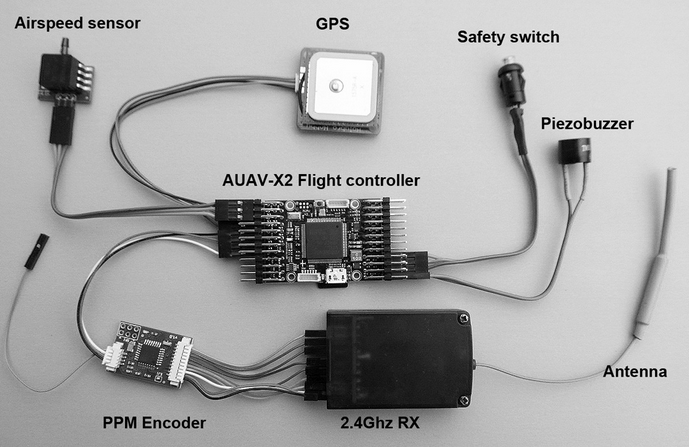 If you are using a regular PWM receiver that does not support PPM, you will need to use the included PPM encoder to convert the PWM signals to your mini unmanned hawk to PPM. However by default the PPM encoder does not pass through power from the pixhawk to your receiver so if you would like to power your receiver from the autopilot you will need to solder the SJ1 jumper as described in this post:
---
Using an external LED/ USB