Well its that time again…
Time to get a new build under way.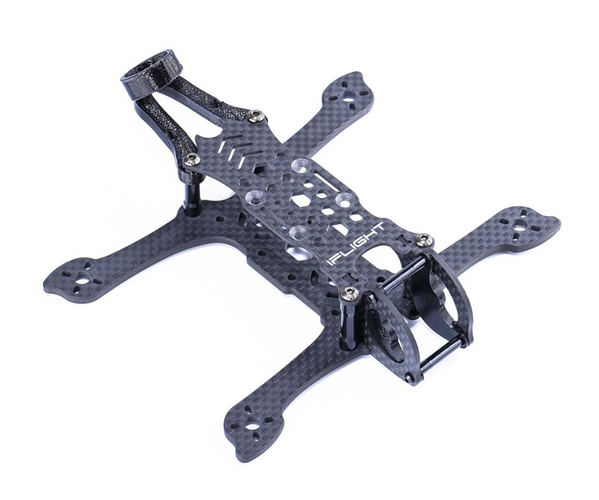 The plan…
I'm going to build a light weight, medium range, 3inch.
I'm aiming to get the AUW (All Up Weight) under 250 grams, with good flight times.
I'm looking for a medium range cruiser more than a freestyle build (even though it will probably freestyle just fine).
Getting the AUW under 250 grams shouldn't be too difficult if I choose my parts carefully and try to avoid 3D printed parts, as they add more weight than you think.
The Parts:
Frame: iFlight iH3 V2 Dual Split Mini 3 inch FPV Frame
FC Stack: Mamba F4M F25 Flight Stack MK2 (20×20) (F4 FC, 20A ESC)
Motors:iFlight Xing 1408 Motor 3600Kv
FPV Camera: RunCam Split 3 Micro
VTX: TBS Unify Pro32 Nano 5G8 VTX
Antenna: Lumenier Micro AXII UFL 5.8GHz Antenna (LHCP / RHCP)
Rx: Crossfire Nano
Lipo: Tattu 650mAh 14.8V 75C 4S1P Lipo Battery Pack
Lipo: TheFPV 850mAh 3S 80C 11.1V Micro Battery XT30
Props: DAL Cyclone T 3056 C Propellers
This is just my own build, its priced at roughly £260 and should weight somewhere around 210g AUW.
As long as it comes under 250g then I'm happy.
But lighter the better… less weight = longer flight times.
You could build this for cheaper and lighter by changing out a couple of parts.
I'll be posting part pictures with why I picked them, build pictures and notes.
Please feel free to comment, make suggests (its too late the change the parts, I have most of them now).
Lets see how this build goes…