Hello
I'm having some problems with one of my motors - it's spinning faster than all others.
This is what I get in CleanFlight
If I use the handle from CF to test the motors, then everything works great - all motors are at the same level.
But if I use my transmitter - FS i6X, then I get this: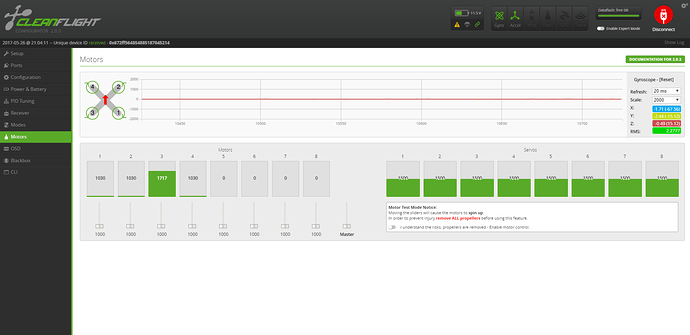 I've tried to calibrate the motors by taking the handle to maximum and then taking it to minimum. But no luck
Does anyone know why this is happening?