Feiyu Tech are probably the most popular brand when it comes to gopro gimbals, with thier latest gopro gimbal (G4S) featuring full 360 degree rotation on all 3 axis.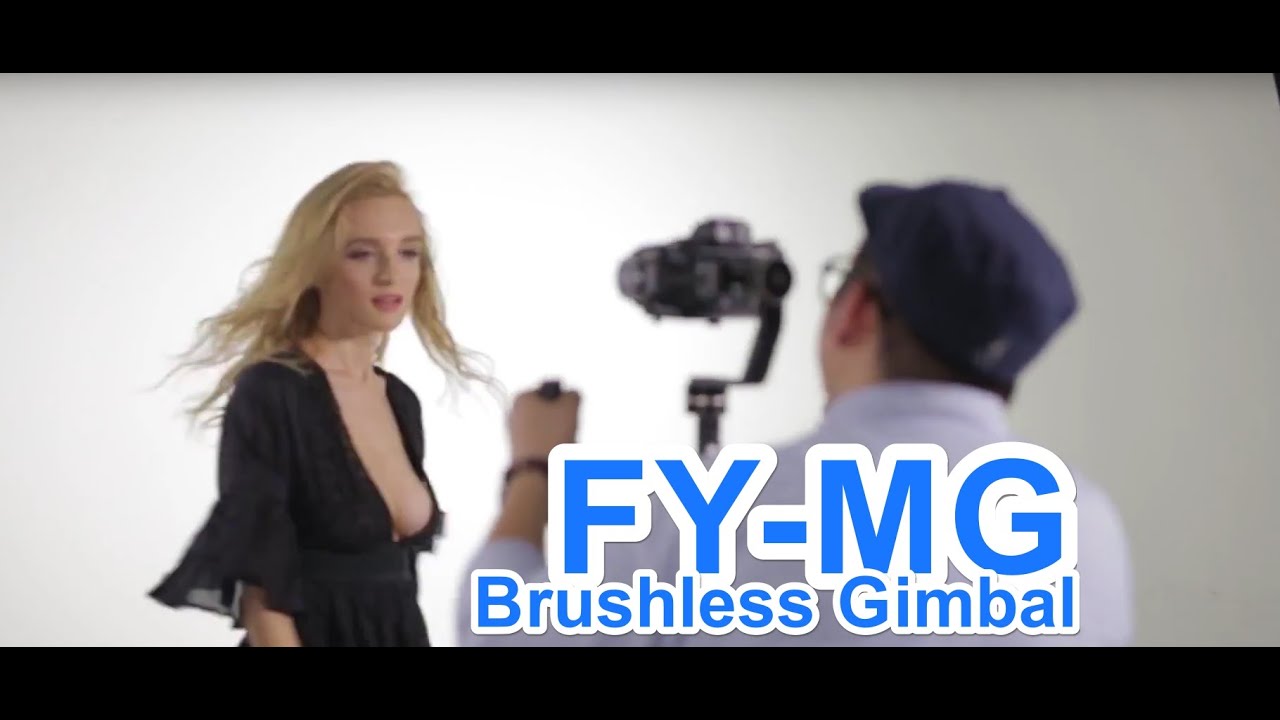 However its great to hear that they are now going to be releasing gimbal for larger cameras, called the FY-MG, creatively named for mirrorless gimbal

. The quick summary of this gimbal is that it has all teh same features as the G4S gimbal, but supports larger mirrorless cameras.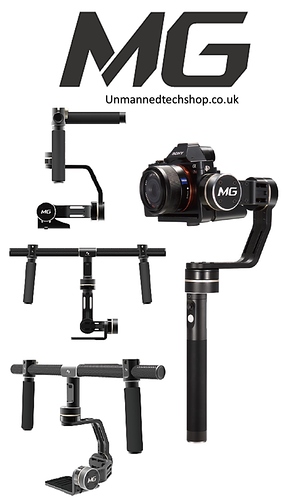 360 degree motion
Just like the FY-G4S, the MG gimbal will also support full 360 degree motion on all 3 axis which is great. This means that no matter what angle you hold your gimbal, it will still have the freedom to perform stabilization without the gimbal frame getting in the way.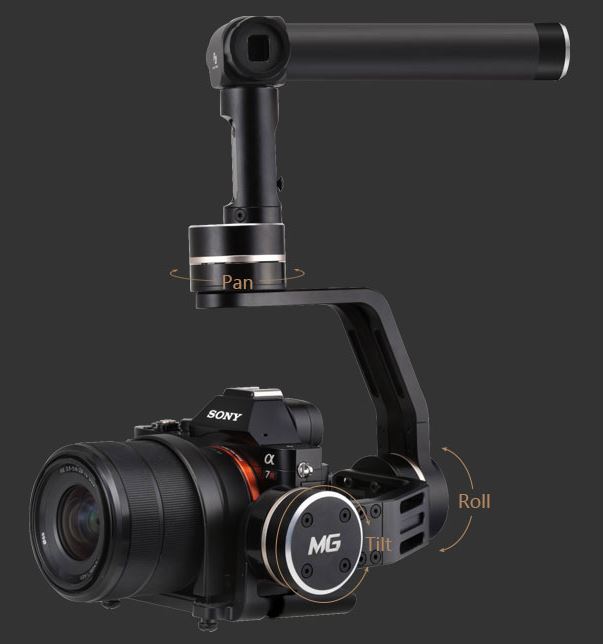 Four Operation Modes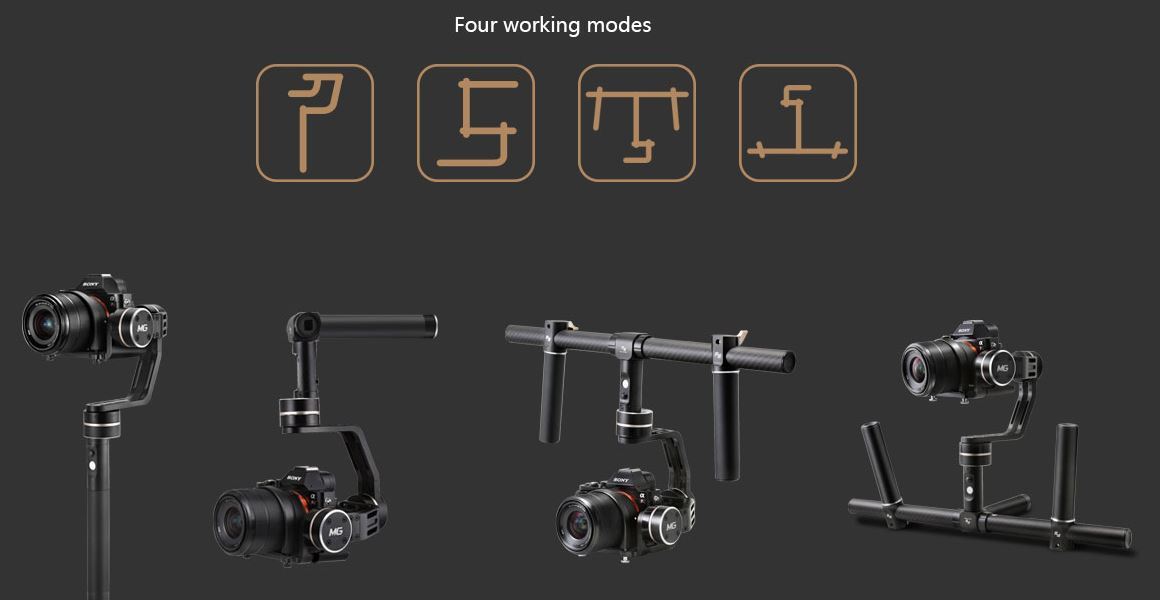 Supported Cameras
The FY MG gimbal can support cameras that weight up to 1Kg. These include the Sony A7RII range and the N series like NEX 5N, NEX 7. Cameras like LCE-7R, ILCE-5100, Panasonic LUMIX GH4 are also supported on this gimbal. But if your camera is around this weight and size you should also be able to use it.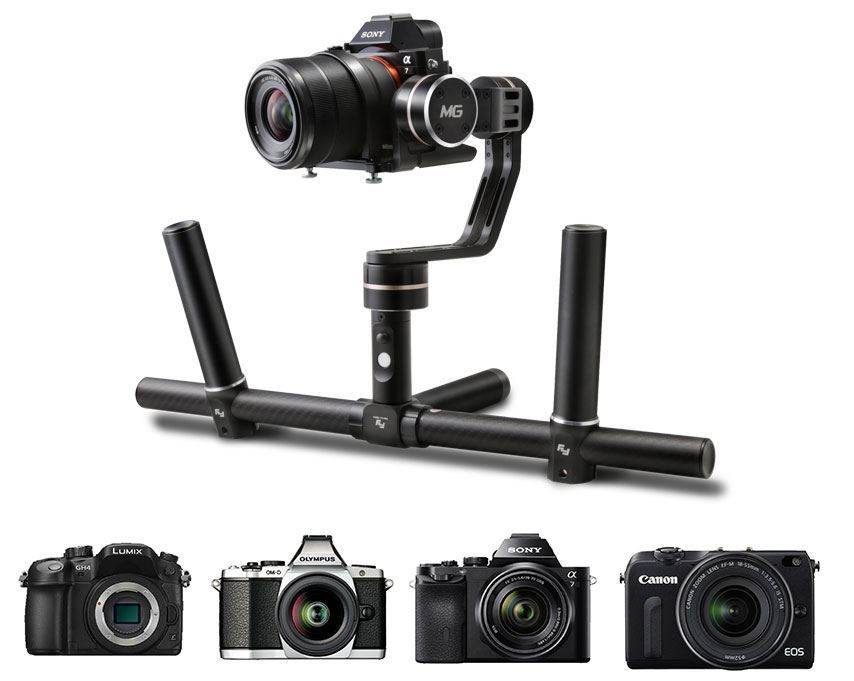 I am still not entirely sure about the supported lens combination, but generally the bigger zoom lenses are not supported as it shifts the camera COG too far forward.
Integrated Joystick
The Fy MG gimbal includes a 4 direction thumb joystick to precicely adjust the camera angles while you are using it. It also has a mode switch to quickly and easily adjust the operation mode of your camera from follow mode to lock mode.
Other Features
Camera can be used inverted with only one hand, just like the current G4 gimbals, otherwise it can also be used like other large camera gimbals in the two handed operation mode.
compatible with all 1/4 inch thread accesories
quick release plate design allows you to easily remove and adjust the camera COG.
ready to use with no need to adjust parameters.
includes 2.4g wireless remote control.
Other things included in the package:
A wireless remote control and joystick with a range of 25m, allowing you to remotely control the gimbal
A carry case is included to easily store and transport your FY MG gimbal
We are now selling the FY MG gimbal at our shop.