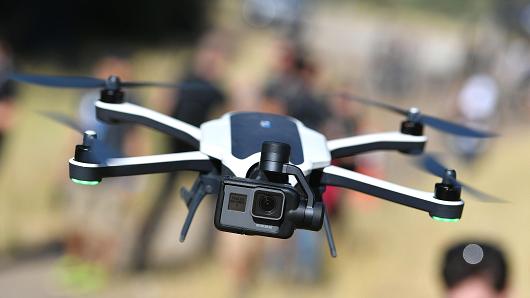 It seems the domination of DJI in the camera drone space has taken another victom with gorpo cutting 200-300 jobs in their aerial division.
A few months ago eHang also gave up trying to compete against DJI in the consumer drone sector despite raising over $10 million in funding. Apparently they are focusing more on their e184 aerial taxi
Although as far as camera drones go, it is definitely hard to beat DJI, even on price now, and thanks to their 11k strong workforce it will take alot to take their marker share away in this sector. It is a shame since a monopoly is never realy good for innovation, but the only real hope is Yuneec, who as of now are still at abit of a disadvantage in terms of tech.
The interesting thing is that Intel own a majority of Yuneec, and also Modvidius (the computer vision AI chips that power all of the DJI smart vision features like object tracking and avoidance), so if anyone can put up a fight with DJI it would be Yuneec… but so far they have not delivered… Lets see what 2018 brings…
What are your predictions? Will DJI continue to dominate, or will DJI follow gopro with people having little reason to upgrade their phantoms with new versions being released in 2018?