Welcome to our not-so-weekly segment covering all things related to FPV and drones. From the latest hardware releases and firmware updates to the most exciting flight footage and industry news, we've got you covered. While we may not always have a new episode every week, we promise to bring you the most relevant and interesting stories in the world of FPV and drones whenever we can. So sit back, grab your goggles, and join us as we explore the fascinating and rapidly-evolving world of FPV and drones.
FPV Pilot investigated for videos he posted online
Wezley Varty, an FPV pilot and YouTuber, had his long-range FPV videos removed from his channel, including the infamous 100km ExpressLRS video, due to legal action from the Australian Civil Aviation Safety Authority (CASA). Wezley confirmed that CASA started investigating his videos after a report from a viewer. Wezley will not be producing any more long-range videos. The Australian laws for flying FPV are very restrictive, and explicit approval must be obtained for each location. This is a sad day for the hobby, and the community hopes that common sense will prevail in Wezley's battle against CASA.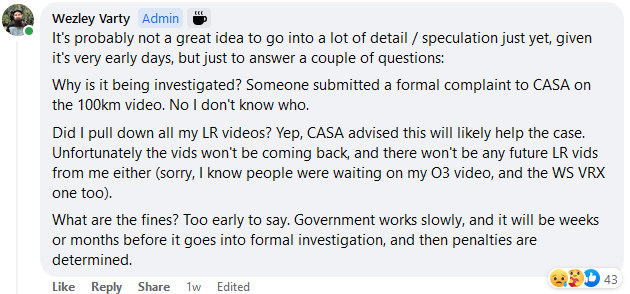 DJI Action 2 Firmware Update Includes Gyro Data Release
The key highlight of this firmware update is the inclusion of gyro data in the video for specific camera settings. The gyro data is now available when the camera is set to Stabilization: off, FOV: Wide, and Resolution: 4K (4:3) 24/25/30/48/50/60 or 4K (16:9) 100/120. This data can be used for gyro-based video stabilization, provided the Gyroflow version is v1.4.2 or higher.
Foxer Going to Release Some new Cameras
Are they FPV cameras or Action camera? Your guess is as good as mine, maybe its both, but its great to see an update from Foxeer as they have been rather quiet when it comes to camera realeases recently.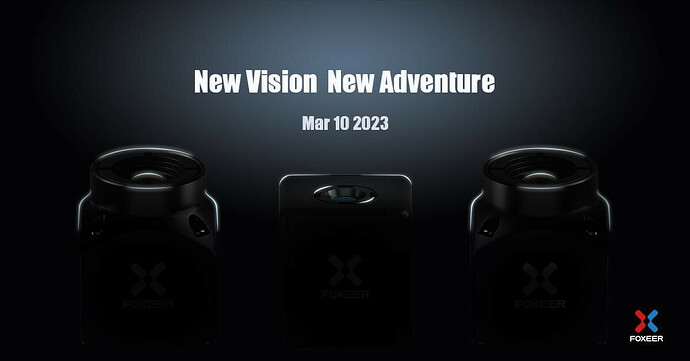 DIY Fume Extractor: One Photodiode, Spare Parts, and Copper-Clad Board Is All You Need to Banish Soldering Fumes
A DIY solution for a soldering fume extractor has been developed by Petteri Aimonen, which uses a photodiode to detect when the iron is in use and activate a fan to remove fumes. The circuit is connected to the soldering station's hardware and turns on whenever the iron is removed from its stand. The PCB layout was created in KiCad and uses copper-clad board with lands scratched out to provide a non-invasive solution to detecting the status LED on the soldering station. This efficient and elegant fume extraction solution is suitable for one-off designs and small workshops
SPIDAR: A super weird flying walking robot thing
The video announces the launch of a new quadruped robot platform called SPIDAR (SpherIcally vectorable and Distributed rotors assisted Air-ground amphibious quadruped Robot), which is capable of air-ground amphibious locomotion. The hybrid locomotion is achieved through spherically vectorable rotors distributed in all links of the robot. This is the first time that a hybrid quadruped robot has been developed, with the aim of improving both the multimodal locomotion and manipulation abilities in both terrestrial and aerial domains.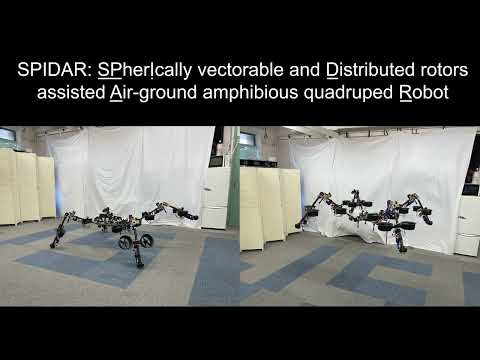 Cyborg Drone Birds
Researchers have successfully developed drones from the bodies of stuffed dead birds. The ornithopters, presented at the American Institute of Aeronautics and Astronautics SciTech 2023 Forum in January, are designed to fly like birds and consist of a set of flapping wings and are powered by mechanical propellers. Lead author Mostafa Hassanalian, an assistant professor of mechanical engineering at New Mexico Institute of Mining and Technology, stated that using dead birds to develop drones could reduce the reliance on artificial materials.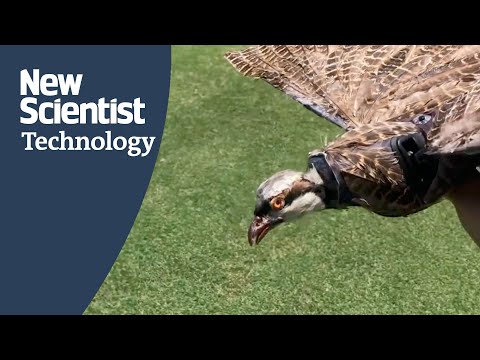 MultiGP 2023 Global Qualifier: Go Vote for Your Favorite Track
MultiGP's Global Qualifier is an annual event that brings together the world's top drone racers to compete for the title of World Champion. The 2023 season promises to be bigger and better than ever, with more tracks, more participants, and more exciting races. To make the event even more inclusive, MultiGP has invited pilots and enthusiasts to vote for their favorite track to be included in the Global Qualifier season. Voting is open until March 31, 2023, and participants can choose from a list of over 50 tracks from around the world. This is a unique opportunity for the community to have a say in the selection process and ensure that their favorite track is included in the upcoming season.
Global Qualifier 2023 Track Design Contest – MultiGP Drone Racing League | FPV Racing League
3D Printing with Dielectric Resin to make Antennas
Maker [Machining and Microwaves] visited Rogers' facility to experiment with the Radix Printable Dielectric resin, a ceramic-filled, UV-curable polymer that is designed for high-resolution, scalable 3D-printing of complex RF dielectric components such as gradient index (GRIN) lenses or three-dimensional circuits, using photopolymer processes like sterolithography (SLA) and digital light processing (DLP) printing. Although the resin doesn't come cheap, at $1,863 for a litre online, it offers an exciting new possibility for makers and engineers interested in 3D printing RF components for antennas and microwave lenses.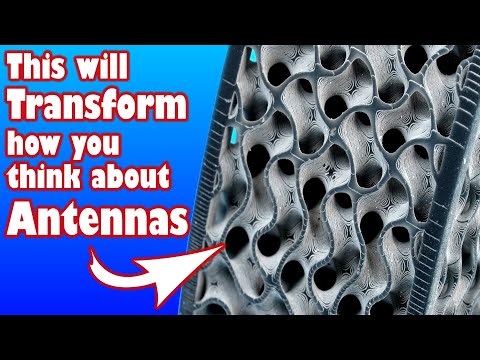 Remote ID Registration Weight Limit Increase
Remote ID is critical for the future of drone operations in the USA. As drone enthusiasts, it is our responsibility to participate in the public comment process and make our voices heard. By taking action today, we can help shape the future of drone operations and ensure that they are safe, secure, and respectful of privacy. Don't wait - join the fight for Remote ID today!