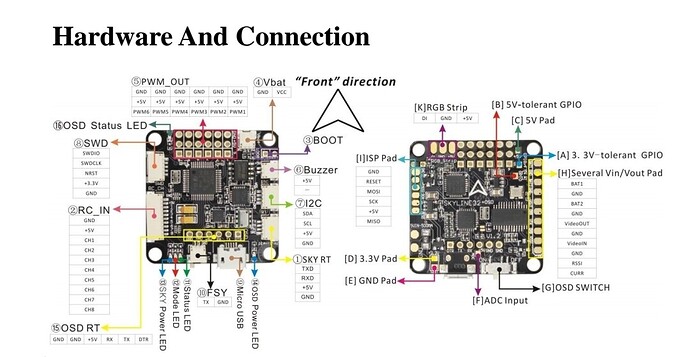 Hi I want to know that how can I connect receiver in Emax Skyline 32 flight controller?
I am using a BEC so please tell me how can I connect flight controllerwith BEC.
My flight controller is Emax Skyline 32 Advanced Version.
My receiver is Flysky fs iA10B.
Can anyone knows this an update me for the same?