Dji Zenmuse Z30 optical zoom camera, which was launched 2 years ago, has been widely used in security, inspection, and rescue applications. To fill the blank of the thermal camera market, Dji joint with Flir, released Zenmuse XT2, EO/IR duo sensor camera. Through accurate perception of temperature, XT2 can inspect the grid of power line, construction cracks, oil leakage, or search people who got trapped in a fire.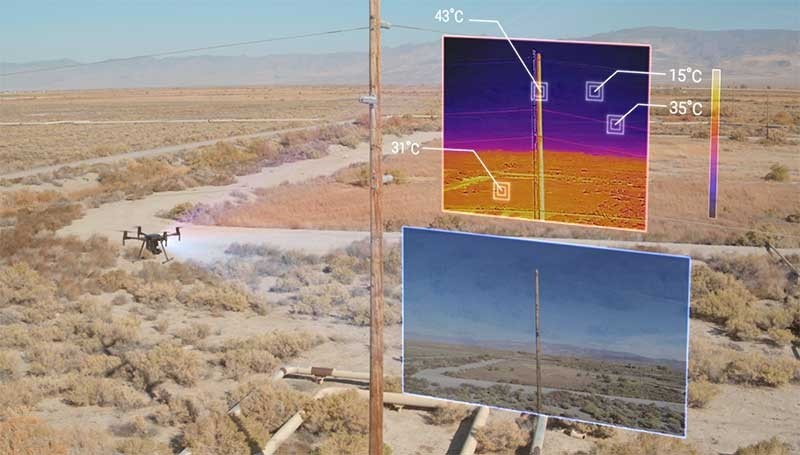 Still, there is no optimum solution if want to get a clear video or photo under darkness. For example, for traffic management in the night, the police can not recognize car plate number only based on the thermal camera. Furthermore, clear photos are not available which serves as evidence, even if the target is located. To solve this problem, night vision camera with invisible IR light or visible light source will be needed.
A flashlight can be used as light source, but it is visible to targets too, easy be affected by the weather with huge power-consumption. Therefore, IR laser is undoubtedly the best choice.
IR laser technology has been developed for several years, mainly used in CCTV market, and belongs to active infrared technology. Its principle is to achieve the purpose of lighting at night through optical diffusion of the laser point light source. The camera receives the target reflected light image by using the high-pass light lens and collects the images through the CCD camera with ultra-low illumination.
First time introduced to the UAV industry, IR laser night vision camera makes it possible for dark areas of that would otherwise be impossible to reach. It has many advantages including:
Long distance cover range, up to 500m
Use invisible light, don't interface the target, stable under bad weather conditions.
Integrate IR lights with the camera, the total is lighter and smaller.
Through adjust aperture, fast locate and track the target.
Till the now the main application is working in darkness, like rescue over sea, search in forest. traffic patrolling in air etc.
Fox example, vehicle checking. With IR laser camera, the policeman can not only recognize the car plate, but also catch clear view of driver or passages.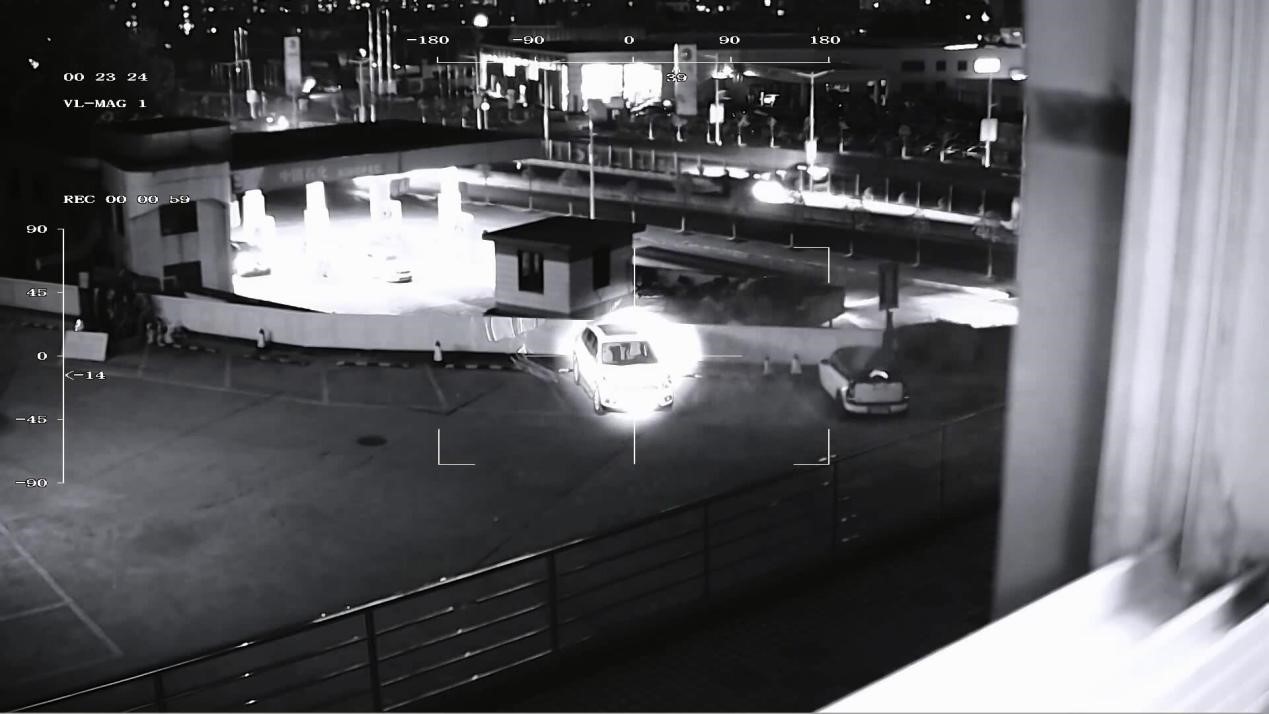 Disaster rescue. Clear picture helps relief people evaluate grade of disaster after that give supply relief precisely.