Welcome all,
This is the start of a new build, but a build of what?
Video Playlist links (So they don't get lost in the Build Log)
Youtube Playlist
Long Range Build - Into
Long Range Build - Frame
Long Range Build - FC
Long Range Build - Update
Long Range Build - Wiring Complete
More to follow
This week I start work on a build/configuration guide.
This guide will consist of a build and configuration blog and youtube videos taking you from the very start to the first flight and everything in between.
All the parts have come from unmannedtechshop and there will be enough information for anyone to follow and build there own or to learn something new and build there own.
I'll post regular updates and pictures here so everyone can follow the progress.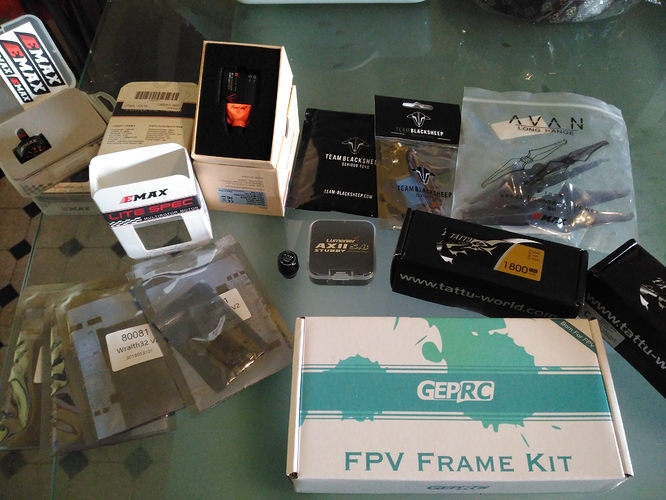 For the keen of eye… What's missing from the picture.