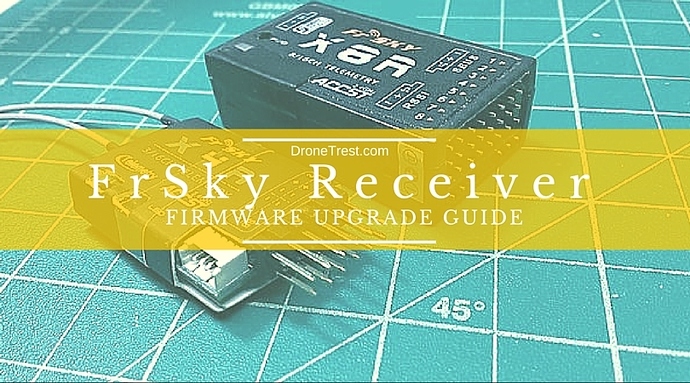 In this guide we will show you how to upgrade your Frsky X series R/C receivers with your Taranis Radio via the smart port.
What you need?
Standard servo cables have the red voltage wire in the middle, however you need to change one end to swap the voltage and ground pins around and the other end connects to the smart port of your receiver. This is very easy for the X8R receiver, In the case of the X4R, or X4R-SB upgrade, a cable is already included with the receiver. All you need to do with the X4R cable is also swap the servo connector end so that the red wire is on the end and ground is in the middle.
How to connect X4R
How to connect X8R, X6R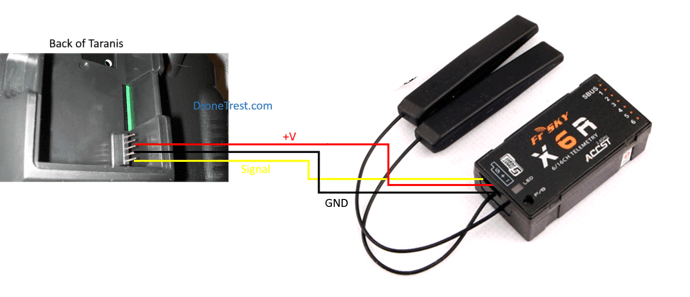 How to upgrade the firmware
Its a good idea to make sure your Taranis radio is fully charged as you could brick your device if the battery dies in the middle of the firmware upgrade process.
The first thing you need to do is download the latest firmware from the FRsky Website for your receiver.
You will also need to extract the firmware .frk file into the firmwares folder on the micro SD card in your Taranis radio
Now turn on your taranis and long press the menu button untill you enter the SD card browser, then navigate to the firmwares folder.

Now you need to select the firmware .frk file that you downlaoded for your receiver.

once you press enter a sub menu will open where you must select flash external device option.

You wlll then see a progress bar showing the progress of hte firmware flashing process. Once done you can turn off your taranis and unplug your receiver.
If you have any issues getting this working please let me know and I will be happy to try help.