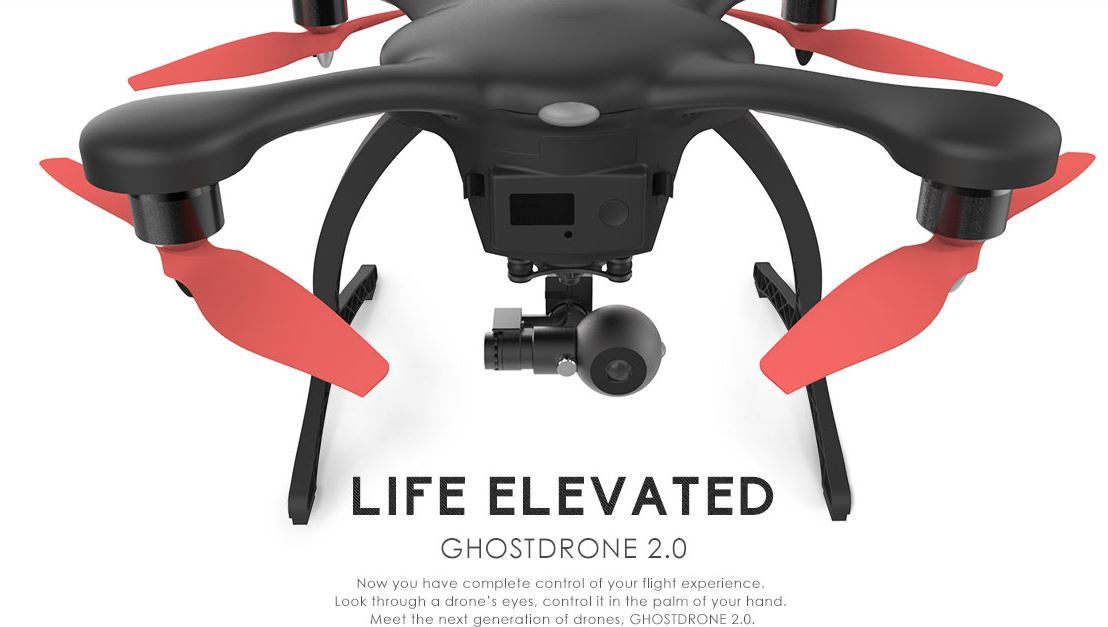 Ehang have recently announced that they will be releasing a new ghost drone 2.0. One of the things that make the ghost drone stand out from others is the fact that it does not include an R/C control. Flying the ghost v1 drone it for the first time I have to say was a slightly weird experience since everything is controlled through your phone.
Key Features of the Ghost Drone 2
AVATAR Tilt Control - allows you to fly by tilting your phone, like the parrot AR drone. Usefull since you dont actualy get an R/C control.
4K Aerial Filming - this one I am excited about, the sensor allows for 12 million pixels photo with F/2.8 Aperture and 93° wide-angle FOV. Not sure about the pricing of this version.
Head-tracking Goggle - the most advanced spec of the ghost drone will include FPV goggles with integrated head tracking. I am not sure if the FPV video will be analogue or digital though.
https://www.youtube.com/watch?v=1hkQos9kayw
The basic ghost 2.0 with no camera/gimbal starts at $599, so I expect the price for the 4k camera version to be around the price of the DJI phantom. I do hope it will be cheaper considering they can save some costs since no R/C controller is required. However given that the ghost drone does not include an R/C controller will probably put some more experienced drone pilots off, while possibly attracting newcomers to the drone hobby. Either way, its another RTF drone that looks decent enough to consider if you are looking to by a ready to fly drone.