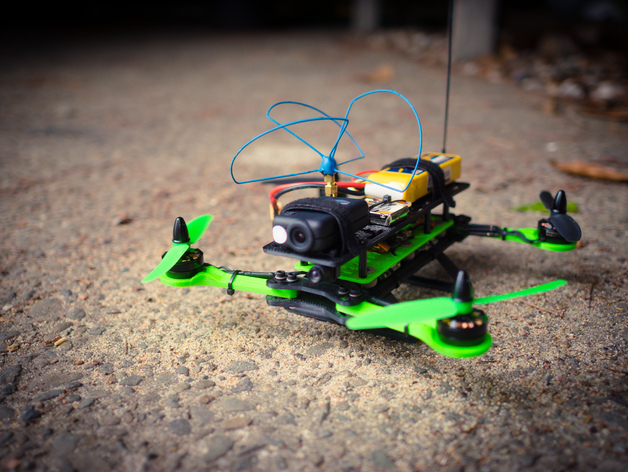 I was browsing some of the latest things on thingiverse and came across this awesome mini 3D prinded H quad. As far a micro quadcopters go the H style frame is a great option and is offers maximum space for mounting all your gear! Its a great design and after doing abit of digging I found the official promo video too!
The design files can be found the thingiverse page
Suggested Parts for the Micro H-Quad
Possible Motors
SunnySky X2204S (what I am using)
RCX 1804 (heard these aren't that great)
Lumenier FX2206-13 (good but more expensive than Sunnysky)
Tiger MN-1806 (most expensive)
Turnigy Multistar 1704 (hear mixed reviews on these)
Props: 5" max
ESCs: 12a, 2mm bullet connectors
Battery: 1300-1500mAh 3-cell, Zippy compact 1500mAh are nice and flat.