So two of my Mr Copper motors went pop yesterday (see photo - fooked motors on left hand side)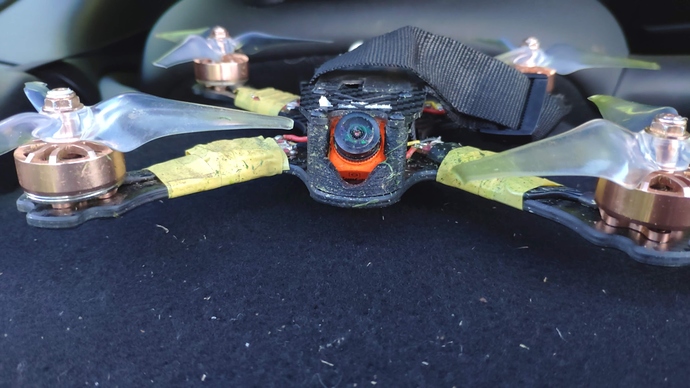 I'm guessing these are two fooked motor (will turn but very stiff). Cause - I'm thinking running it on 6S might have been the issue.
The frame on the other hand; no damage

Just wondered if anyone had any other thoughts on anything else that could have caused the damage?