Its been around for a few months but it has finnaly arrived on our shelves for you to purchase. The 32 bit alexmos gimbal controller uses the ARM Cortex M4 processor to give it more flexibility to compute advanced alogirithms for even better camera stabilisation. This new version of the gimbal also comes with a second IMU to further improve the performance and reduce any gimbal drift. There are also a couple of other cool features like a built in voltage monitor to dynamically adjust the PID to account for the voltage changes.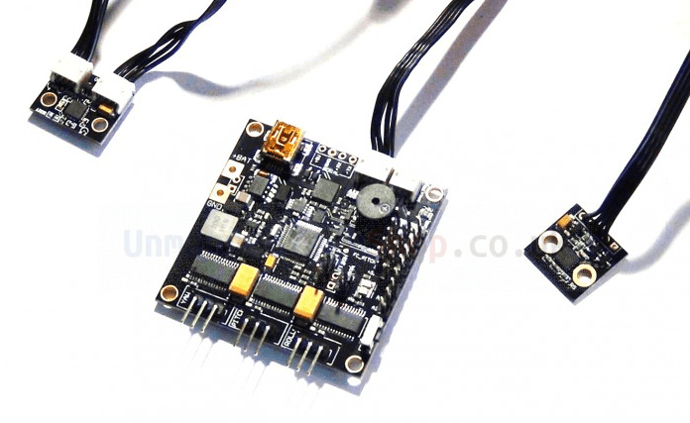 Basecam32 Gimbal Controller Features
32-bit ARM Cortex M4 processor for improved attitude estimation.
Can be controlled via an optional analog joystick, or RC controls
Built in push-button allows you to save and switch between operation modes
Supports PWM, PPM, Spektrum and S-Bus RC protocols
Built in battery voltage monitor to dynamically adjust PID values.
Built in Low battery alarm
Increased number of inputs for controlling signals + 3 additional reserved input/output AUX1-AUX3.
Can supply up to 1A current for external devices on the 5V power line.
Dedicated UART-socket to connect optional Bluetooth module
Reverse-polarity protection, overheat and over-current protection
USB interface for the PC connection, to configure, control and upgrade firmware.
Graphical user interface to manage the settings. Windows / OS X / Linux versions.
Control through the Serial-protocol using dedicated API.
Optional second IMU, that will increase the short-term precision of the stabilization 10x-30x times and will make stable work in any frame position.
Is it worth upgrading from 8bit to 32bit alexmos controller?
If you already have an 8bit gimbal controller I personally don't think its worth upgrading ring now (unless you are using the gimbal for professional use) This is mainly because the 32bit version is still new and there is not a high difference in terms of the firmware, but given that the 32bit version has a whole lot more performance as time goes on there will be bigger differences between the 8bit and 32bit versions. Although the performance is better on the 32bit versions thanks to the faster processor and extra IMU you can always just wait until you build a new gimbal before you upgrade as the increase in performance is not that dramatic, although it is noticeable when compared side-by-side.
So in summary, yes its better to upgrade if you want but its not critical

What is the frame IMU?
The frame IMU is just an extra IMU that is fixed to another part of the gimbal (either the base, or the pan axis) to give the controller more inertial information for better stabilization and to compensate for gimbal drift so it always knows where the horizon is.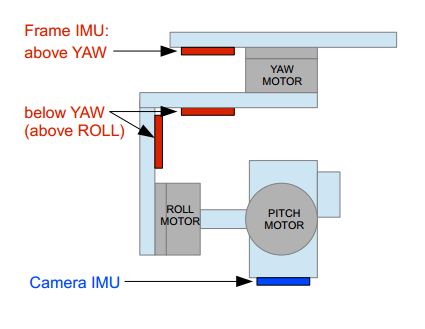 How to connect it all together?
The controller that we sell actually arrives with the two IMU boards already connected so you dont need to worry about that, but below is a diagram showing you how everything is connected.