Walksnail has just released a new stand along VRX unit that will let you hook it up to anything with HDMI input to make it Walksnail HD FPV compatible. The unit is similar in size to the HDzero VRX, making it also possible to attach these to your existing set of FPV goggles. The unit requires 7-21V (2S-5S) input power, so easy enough to create a Y cable to power it off the same battery as your goggles.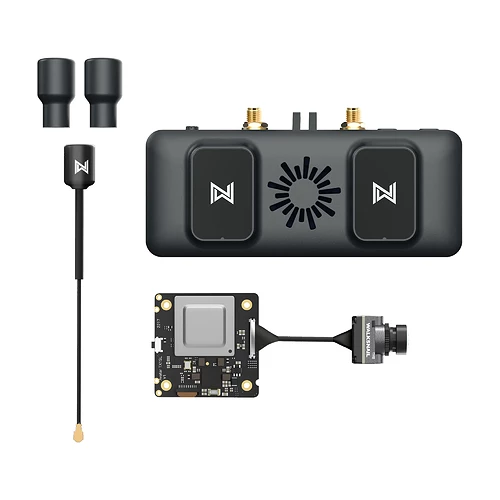 The Walksnail Avatar VRX is a small, compact box (weighin in at only 83g) that consists of four antennas that can receive HD digital video signals from a VTX.
Avatar VRX adopts industry-leading H.265 encoding technology, providing minimum delay of 22ms and maximum resolution of 1080p. The Walksnail system provides 720P and 1080P@60FPS and 720P@100FPS modes.
Where To Buy
At the moment its only offered for sale in a combo with a Avatar VTX bundle around $189 price point, but perhaps in the future it will also be sold as a cheaper stand alone unit.