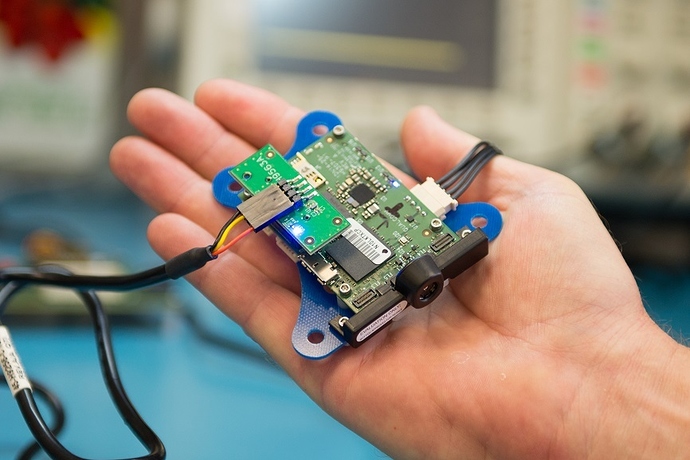 Last year Qualcomm purchased a significant chunk of 3DR as part of a Series C funding. And the snapdragon flight kit autopilot kit is the first development board that will soon become available. With a powerful snapdragon 801 processor and 2 cameras built in (a 4K camera and 640x480 camera) this makes it a very desirable drone autopilot that will have loads of potential applications. Quallcomm claim that this technology will reduce the current cost of a 4K drone in half. Although i doubt the hardware will be open source, it looks like it will still be really nice development platform, but the software will still be open source giving developers a very powerful autopilot development platform.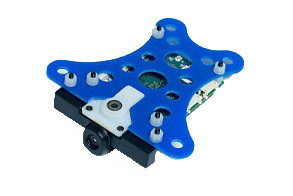 The autopilot can currently be purchased from intrinsyc for $849, Being a development board, the price is still very steep but this has been the case from companies like this. I know that 3DR are working on a new autopilot due to come out this year. However I am not sure if it will be the Pixhawk 2, or something else similar to this qualcomm board.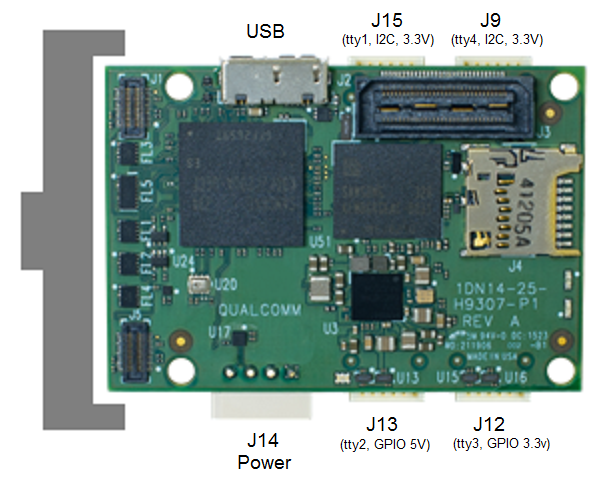 However this year we might begin to see some open source autopilots with some very interesting capabilities. For one I am looking forward to seeing HD FPV,
Randy Mkay has already shown a video showing the board successfully running arducopter code, but as this is still new there are some licensing issues from intrinsyc which means that you will need to build the firmware yourself. For more details on this you can check out this video from Qualcomm at ELC 2015 about the architecture of the snapdragon flight kit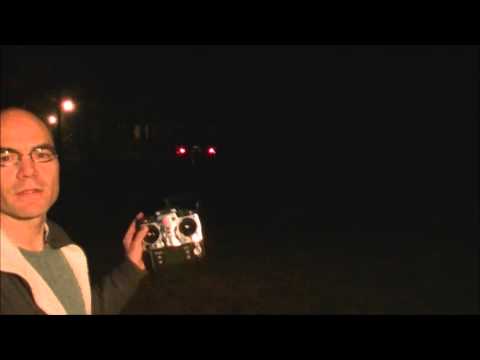 Snapdragon Flight Kit Specifications
Feature Highlights
OS Support: Linux Kernel 3.4, Linux userspace based on Linaro Linux
CPU: Snapdragon 801, Quad-core 2.26 GHz quad-core Krait
DSP: Dedicated Apps DSP (QDSP6 V5A – 801 MHz+256KL2) for real-time flight control
Memory/storages: 2GB LPDDR3 PoP

@931MHz

/ 32GB eMMC Flash
Video: 4k@30fps 3840×2160 video capture to SD card with H.264 @ 100Mbits (1080p/60 with parallel FPV), 720p preview stream for FPV
Camera
Optic Flow camera (installed), 640×480
Omnivision OV7251 on Sunny Module MD102A-200
4K High Res camera (installed)
Sony IMX135 on Liteon Module 12P1BAD11
Connectivity and Location
BT 4.0 and 2G/5G WiFi via QCA6234: 802.11n, 2×2 MIMO with 2 uCOAX connectors on-board for connection to external antennae
GPS via Telit Jupiter SE868 V2 module with uCOAX connector on-board for connection to external GPS patch antenna and CSR SiRFstarV @ 5Hz via UART
I/O Interfaces
One USB 3.0 OTG port (micro-A/B)
Micro SD card slot
Gimbal connector (PWB/GND/BLSP)
ESC connector (2W UART)
Form-Factor
Non-ID constrained, small form factor, PCB dimensions 58mm x 40mm
Expansion
One 60-pin high speed Samtec QSH-030-01-L-D-A-K expansion connector: USB, 2x BLSP
Software
Support for Linaro's 14.09 Linux Userspace on Quad-core CPU
Open-embedded based build system
Support PX4 Open-source Flight Control @ 200Hz on Hexagon DSP with RTOS
Flight Management Unit Functions:
Inertial components directly on Snapdragon Flight include:
Invensense MPU-9250 9-Axis Sensor, 3x3mm QFN
Bosch BMP280 barometric pressure sensor
I2C interface for optional remote sensors
2W UART to ESC CCA
Power
5VDC via external 2S-6S battery regulated down to 5V via APM adapter
Note that it's an early adopter program: the documentation is in progress and not every feature listed above may be supported by the current version of software.