We're pleased to release the kit for industrial missions with the Pixy SM. The new Pixy SM Advanced Kit can enhance the camera stability in the air, reduce the resonance vibration that gives better images and videos and serve well for inspecting structures like buildings, windmills, bridges, etc.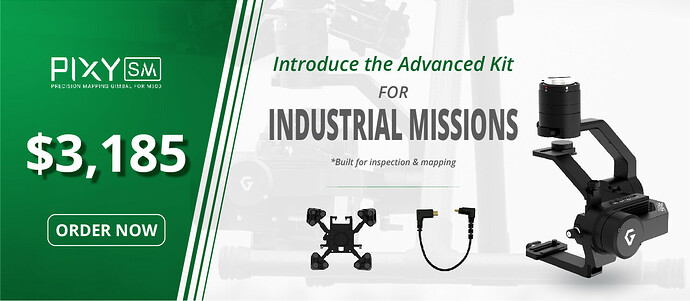 The new damping also can work flawlessly for mapping missions, meaning the system can be used for inspection & mapping mode without changing others.


Contact us at contact@gmail.com for further discussions.


PIXY SM - ADVANCED KIT FOR INDUSTRIAL MISSIONS