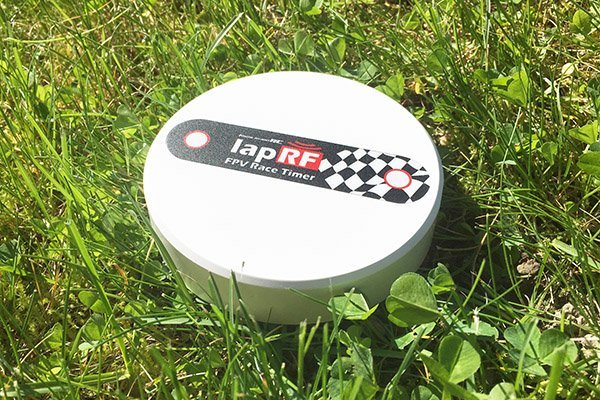 If you pre-ordered the LapRF timer unit from us you will know that we have them in stock and started shipping them out today. But when you get it you might wonder how to get the apps…
ImmersionRC are working to get the official app published on the apple store and android play store, but for now there is a workaround for those of you eager to start using it right now as ImmersionRC are having some issues getting the app published…
IOS temporary workaround
Send a quick email to apps[at]immersionrc com, with three lines, email address, first name, and last name, and we will add each user to the 'test flight' program for the iOS app. Pretty much the same thing as downloading directly from the app. store, but can be done without passing the review process.
Android temporary workaround
For full details explaining the issue here is what ImmersionRC told us:
Sometimes we wonder if luck isn't exactly on our side
We shipped a pile of LapRF Personal Timers last week, to patiently waiting retailers from all 4 corners of the planet. Only one more thing to do, press the 'publish' button on the iOS app, and submit the Android app to the Google play store. Easy right?
Ahem, not so. Firstly, the nice folks who review iOS apps decided to say 'no' at the last minute. Their reasoning was reasonable, they wanted to confirm that the app played nicely with our hardware, and therefore requested that we send them a sample of the hardware.
Unfortunately, that might work for an automated plant watering system, or a wifi-connected toothbrush, but for a system designed to time racing drones we suspected that they might have a hard time getting it to actually do something.
So instead of the immediate availability last Thursday, we are in a bit of a waiting game while Cupertino enjoys Labor Day, and reviews the beautiful demo video that we sent them to illustrate how well our app and hardware works.
No problem we thought, we can publish the Android app… and then hit an unexpected and very unfortunate issue with the premature demise of a close family member of our Android developer, before quite a few loose ends could be tied up.
We are not going to be beaten though!
For customers and re-sellers who require the iOS app, and who receive the Personal Timer before the app goes live in the app store we have a workaround (see above).
One more thing, please feel free to join the facebook support group for the LapRF:
ImmersionRC lapRF Group | Facebook
We are very interested in user feedback, especially in these critical first weeks when the product reaches a large audience.
– Team ImmersionRC