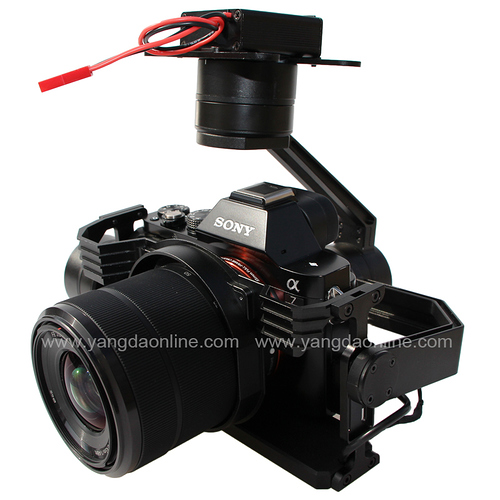 Sky Eye-Z6K Pro is a 3-axis drone gimbal designed for SONY DSLR A5000, A6000, A7 series and RX1, RX1R, RX1R II. With this gimbal, you can not only realize some basic operations like gimbal Yaw and Pitch axis control but also other much more important camera controls zoom, record, trigger, etc. So it will be very useful for different industrial applications where you need both camera zooming and high definition photos, like power line and infrastructure inspection.
One question is: some people think that the control box is good as the video output is above the gimbal. In my mind, is other solution for the video output?
But still, one problem still exists as the lens is different, the gimbal needs to be adjusted before the operation according to the weight of lens. hope to solve this problem in near future.