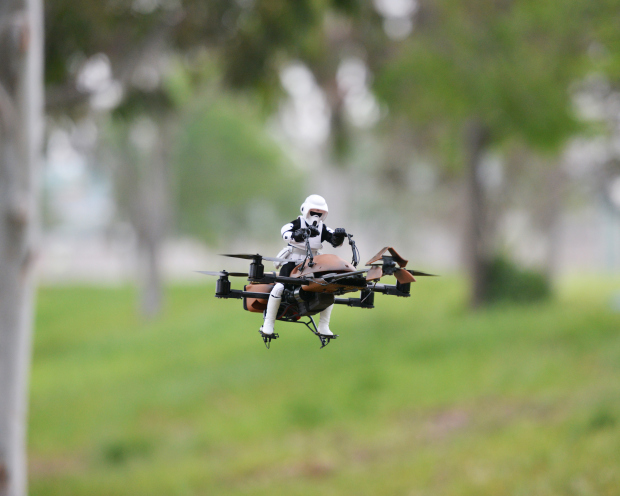 Recently I shared a post about some cool star wars inspired quadcopters. However I think that this star wars speeder is realy nice!

Adam Woodworth based his speeder off a 1:6 scale (or 12 inch) Hasbro Power Of The Force series Speeder Bike, which he turned into a custom quadcopter frame.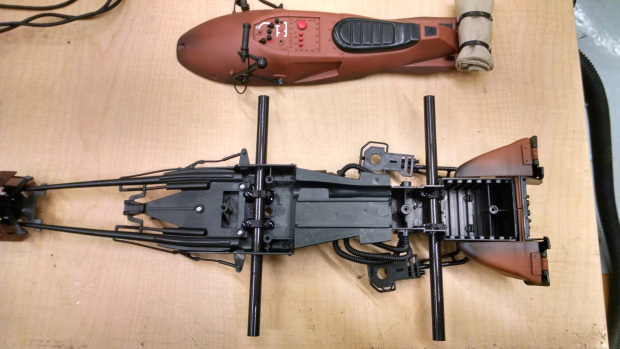 He then used some pipe cleaners to form the skeleton of the rider, which also cleverly has an FPV transmitter integrated into his head!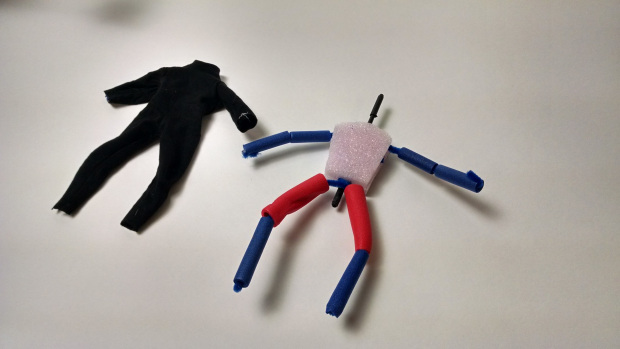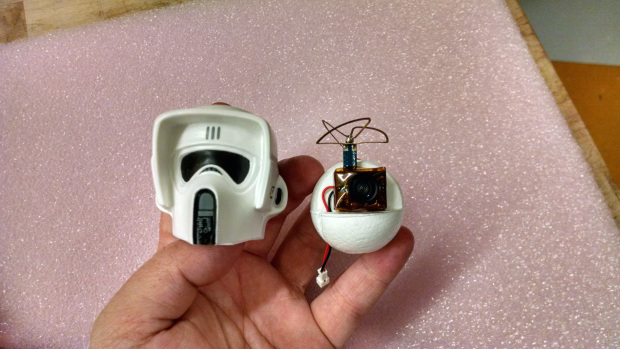 Here is a video of the quadcopter in action,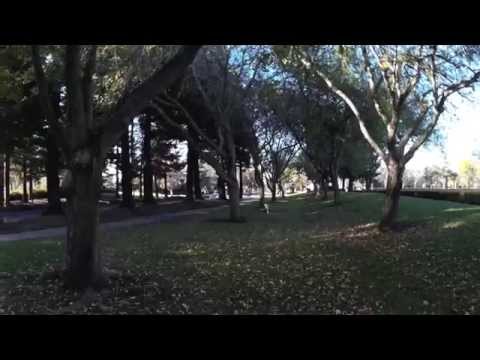 Overall its a great build, you can find out more information about it over at Make