I bought a TX16S Mk2 ELRS and a Matek F405 WTE - and I'm completely stumped getting the two to bind to one another!
The documentation for the F405 WTE is a bit thin! I've flashed their suggested firmware on to the Rx via WiFi. It says it's in binding mode (LED flashing slowly) for 30s after power-up.
Select Bind in the ExpressLRS Lua script. A dialog appears on the Tx, trying to bind - but the F405 doesn't bind then goes on to the WiFi connection (LED Flashing fast).
I have the F405 WTE running iNAV. That appears to be working OK.
In the 'manual' it says 'Bridge TX2 to ERx, RX2 to ETx' - which I've done. In iNav, UART2 is pre-configured to Rx - though I wonder if the receiver binding is independent of iNAV, almost like a seperate Rx that just happens to be on the same module?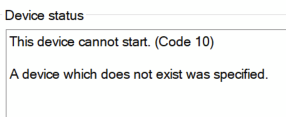 I can't find any info / videos on line about the WTE version - and I'm starting to wonder if the two are actually compatible at all?
Any ideas?