Introducing the new TBS Oblivion quadcopter from TBS! Released today to the drone world, this is the first ever injected composite polymer unibody racing drone. Race ready, 120km/h top speed and up to 11 minutes flight time out of the box, the TBS Oblivion is no joke and will knock your socks off!
This unique body designs means that the Oblivion is incredibly resistant to crashes which is an essential quality in a FPV racing drone…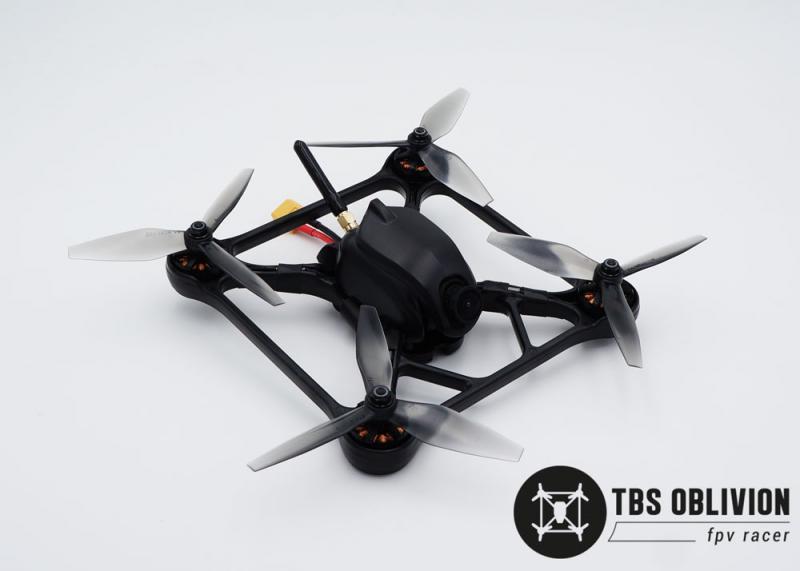 Features:
Flight Time: 3-4 mins typical, up to 11mins with 1300mAh 4S.
Weight: 315g w/o battery
Motors: Custom Cobra CT-2205-2400kV
Battery: 4s LiPo 1300mAh - 2200mAh
Propeller: HQ 5×4.5×3 V3 Tri-Blade propellers
Flight controller: TBS Colibri F3 with BetaFlight 3.3
ESCs: BLHeli-S Multishot TBS PowerCube 20A 6S ESC's
Camera: TBS Oblivion 650TVL FPV Camera
Receiver Compatibility: CRSF, S-Bus, Spektrum™ compatible
Check out the launch video from TBS to find out all the details.
Where to Buy:
Pre-order the TBS Oblivion RTF at Unmanned Tech