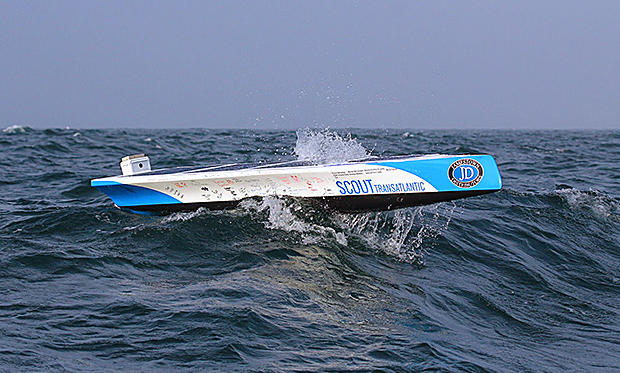 You can track the boats progress in real time over at http://gotransat.com/
"Scout," a 4-meter-long autonomous boat built by a group of young DIYers , is attempting to cross the Atlantic Ocean. It is traveling from Rhode Island, where it launched on 24 August, to Spain, where all being well it will arrive in a few months' time.
Scout has now gone about 1000 miles (1600 kilometers) of its planned 3700-mile (5900 kilometer) journey. Should it complete this voyage successfully, its passage will arguably belong in the history books.
Full article at IEEE