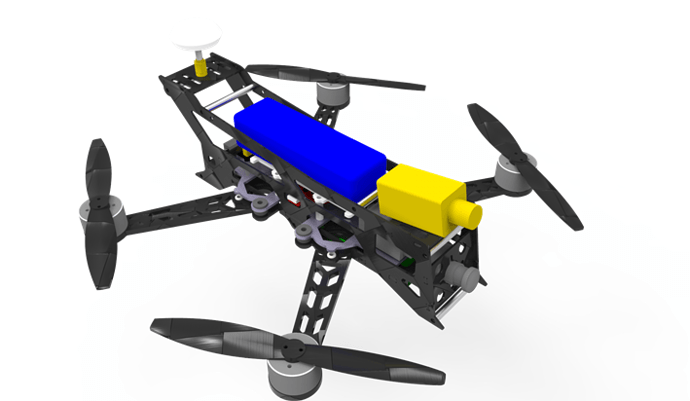 The default design is High speed cross. Configuration as follows:
f
The full set is equipped with 280 wheelbase, 3k pure carbon fiber frame and screws.
The flight control is modular and detachable MWC 32 bit.
The base plate is open source ESC. The port of fuselage LED light and wheelbase LED light have XT60 plug.
Modularity can plug 5.8G picture transmission and it has dual antenna. The tail has 5.8g antenna. The bottom of the fuselage has panel antenna.
Picture transmission has bulit-in Mini Osd and it has brushed Rush-Osd firmware.
Customized motor 2204 is 2300kv. Tough nylon fiberglass propeller is 6030.
Optional spare parts:
Video glasses which are special version with built-in 5.8G receiving and binocular big-screen.
2.4GHz remote control FlySky I6 is also optional.
Flight control default is optimized code. It can brush the latest firmware MWC, but requires players to have the ability of debugging, and to brush the special solid of AlienCopter so as to rein the AlienCopter cross V1 perfectly.
Introduction
AlienCopter CrossV1, hereinafter referres to as: "Cross V1". Whose default configuration is designed for professional multi-rotor athletics. It is suitable for high-speed flight control. This is just a basic characteristics of the design. The greatest charm offers a completely open and open source platform, and provides a possibility to the players, professionals and those who do not have enough equipment and wisdom. It has the following features:
Firstly: So even without any resource, players can complete the replacement of wearing parts by themselves. The players can also purchase corresponding parts through the designated official channels. Due to the modular design, it is very easy for players to maintain.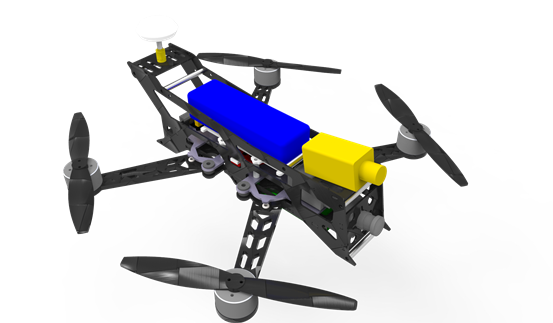 The very simple figure can be seen above. All the screws are hexagonal M3. Demolition just needs a screwdriver. The standard package will be sent installation tutorial, backup screw pack and screwdriver. Even players don't have ability, he can complete the installation.
Secondly, it is dual camera design. Image transmission is directly connected to the dedicated color camera of FPV Aerial photography. Please note that the camera is an adaptive low illumination camera.
Parameters as follows:
Sensor: 1/3 inch HD Color CMOS
Video format: PAL
Effective pixels: PAL = 720 (H) * 576 (V) / NTSC = 720 (H) * 487 (V)
Definition: 600TV Lines (HD)
Minimum illumination: 0.01Lux (Low illumination)
Video Output: 1.0Vp-p / 75Ω
Power consumption: 40MA ± 10%
Synchronization System: Internal Synchronization
SNR: greater than 50dB
An electronic shutter (N): 1 / 60-1 / 10000s, (P) 1 / 50-1 / 10000s
Operating voltage: DC5-15V ± 10% (wide range power supply)
Other features:
Product size: 21 * 21 * 28mm ± 0.5mm
Working temperature: 0 ℃ ~ 45 ℃ RH95%
Max Storage temperature: -40 ℃ ~ 85 ℃ RH95% Max
Weight: about 15g
The above is optional common recording devices of Mobius FPV cameras.
Thirdly: It has the powerful image transmission system, 5.8G 32 frequency transmitter, and customized dual antenna pattern. The tail has ordinary 5.8 antenna. The bottom of nose is special panel antenna. The 120 degrees downward cone covers video blind area below. The default power is 400mw. Without delay transmission distance is 2000 meters. While the built-in image transmission Mini-OSD brushes into default. The special Rush-OSD can be used to cooperate with the flight control to achieve the return of flight parameters.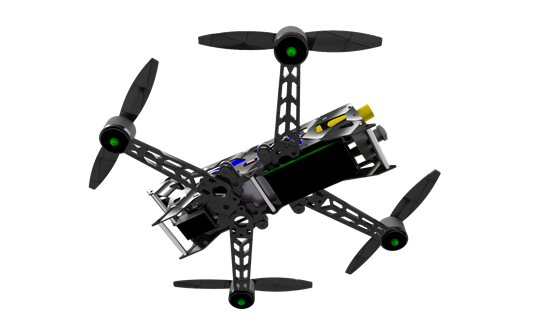 Fourthly: The independent integrated system uses a highly integrated system to make players only need to solder motor solid wiring when they connect wires. While the circuit board and the fuselage apply shock isolation technique. It can help flight control shock absorption. What's more, it can protect the circuit when the aircraft explodes. The battery plug is XT60 standard plug and uses the protection mechanisms of plug and the circuit board. Even if the user use a larger force to plug or pluck the power plug, it would not cause too much damage to the circuit board .
Fifthly: The use of open source flight control and open source power ESC technology, players can play the hardware to the fullest on their own. Focusing on the introduction of the hardware configuration of the integrated circuit chip:
The main controller:
---
STM32F103CBT6 is ARM 32 bit Cortex-M3 CPU. The maximum operating frequency is 72MHz. 1.25DMIPS / MHz, 128KB FLASH, and 20KB SRAM. The algorithm is Single-cycle multiply and hardware divide. The main controller has nine peripheral interfaces of USB, USART, SPI, I2 C and so on. It has much more computing power than eight of ATMEL AVR so that it can achieve more and more complex software algorithms. And it has more expansibility. The debug mode: Serial Debug (SWD) and JTAG interface. You can also use the built-in BOOTLOAD to achieve download by serial port.
MPU6050 MEMS three-axis accelerometer + three-axis gyroscope
---
It is the main attitude sensor. The MPU6050 chip of InvenSense company integrates a three-axis accelerometer and three-axis gyroscope. It not only eliminates the alignment between accelerometers and gyroscopeserror which is caused when we solder circuit board, but also when aerocraft is subjected to large vibration, we can use programme to set appropriate frequency of the low-pass filter to filter out high-frequency vibration because of its built-in digital programmable low-pass filter. It is a very effective way to reduce the impact that four-axis fuselage vibration towards to the data of gyroscope. Gyroscope maximum range:. ± 2000 ° / sec. Accelerometer: ± 16G.
HMC5883L Three-axis magnetometer electronic compass
---
Honeywell HMC5883L is a surface mount highly integrated module, and it has a weak magnetic sensor chip with a digital interface. It puts into use low-cost compass and the magnetic detection field. HMC5883L contains the most advanced high-resolution HMC118X series magnetoresistive sensor, and attaches with Honeywell's patented integrated circuit (includes an amplifier, automatic degaussing drives, bias calibration, precision control). It allows the compass in 1 °~ 2 °of 12 modulus converter. It is mainly used for measuring the strength of Earth's magnetic field at MWC flight control to calibrate the aircraft heading. Maximum range: ± 8 Guass, resolution: 2 m Gauss. It should not have a relatively large magnetic materials or large current lines around the sensor. Try to keep relatively far distance from the buzzer and iron objects .
MS5611-high precision barometer
---
MS5611 pressure sensor is a new generation of high-resolution pressure sensor by MEAS (Switzerland) releases which combines SPI and I²C bus interface. The resolution can reach to 10cm. The sensor module includes a high linearity pressure sensor and an ultra-low-power 24-bit Σ ADC (factory calibration coefficients). MS5611 provides a precise 24-bit digital pressure, temperature values and different operating modes. It can improve the conversion speed and optimize current consumption. High-resolution temperature output can achieve altimeter / thermometer function without additional sensors. It can be connected to almost any micro-controller. Communication protocol is simple and does not need to stockpile programme in the internal device. MS5611 pressure sensor has only small size of 5.0 mm × 3.0 mm × 1.0 cm. It can be integrated in a mobile device. The MEMS sensor employs leading technology and benefits from MEAS (Switzerland) more than ten years of mature design and high-volume manufacturing experience. It ensures that the product has high stability and very low pressure signal lag. The main role of the MEMS sensor in MWC flight control is to fix height.
CP2102 USB-to-serial
---
CP2102 has a highly integration level. It builds-in USB2.0 full-speed functional controller, USB transceiver, crystal oscillator, EEPROM and asynchronous serial data bus (UART). It supports full-featured signal of modem without any external USB devices. It is Similar to other operating principle of CP2102 USB-UART built-up circuit. Virtualizing PC's USB port into a virtual COM port by the drivers in order to achieve the purpose of expansion. By this chip, we can achieve MWC flight control connects with computer terminal directly to achieve flight control, firmware download and connect with PC, software parameter adjustment and monitoring operational data .
6.Flight control status indicator
Running indicator, status indicator
The remote control receiver interface
---
THRO: throttle channel
ROLL: roll channel
PITCH: pitch channel
YAW: yaw channel
AUX1 ~ AUX4: custom channel
ESC PWM drive interface
---
PWM1 ~ PWM6
For external expansion interface:
---
UART interface (connect Bluetooth , data transmission, etc.)
I2C interface (connect I2C-GPS / Sonar navigation panels, etc.)
We will offer more sensor extension in the future.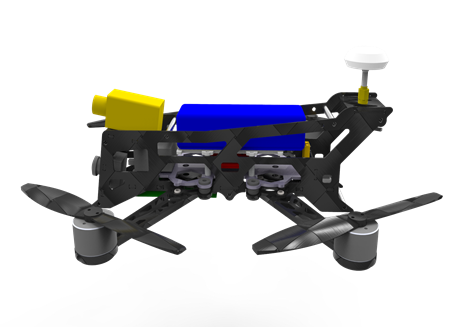 Sixth, the ESC is open source ESC. The maximum current is 12A. Independent ESC module is easier for players to replace and maintain. If the players have needs, they can replace larger capacity ESC module.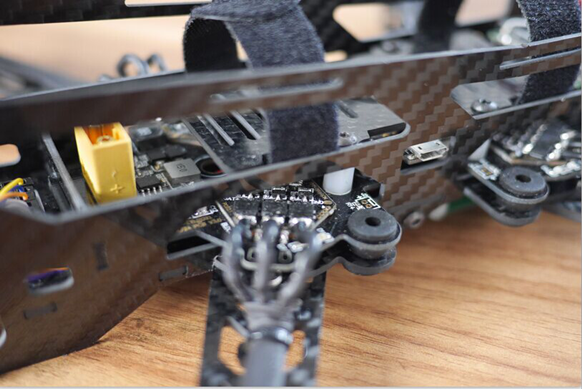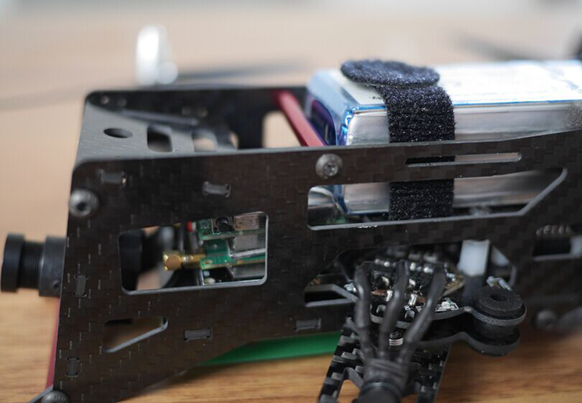 Seventh, the overall unit performance parameter table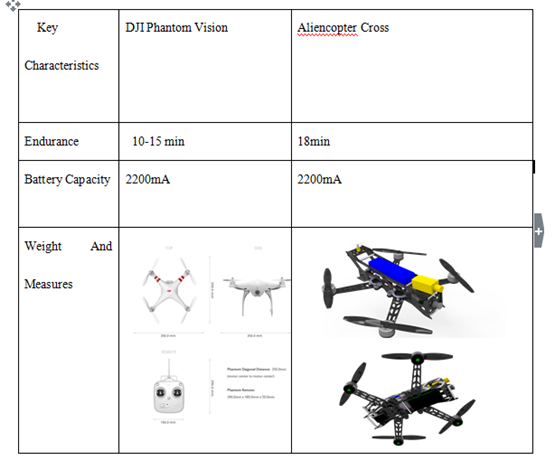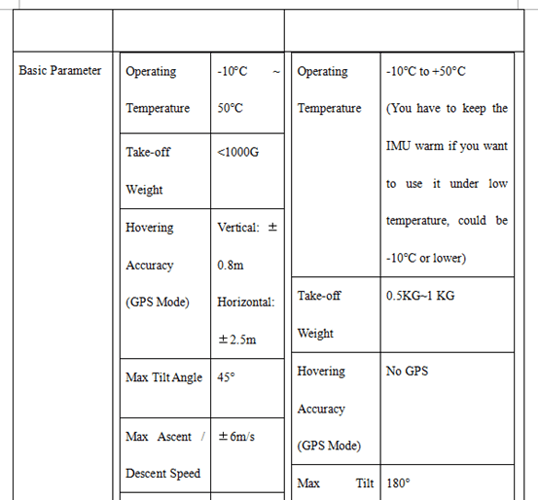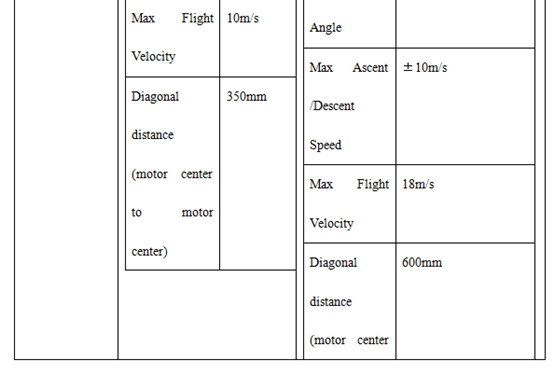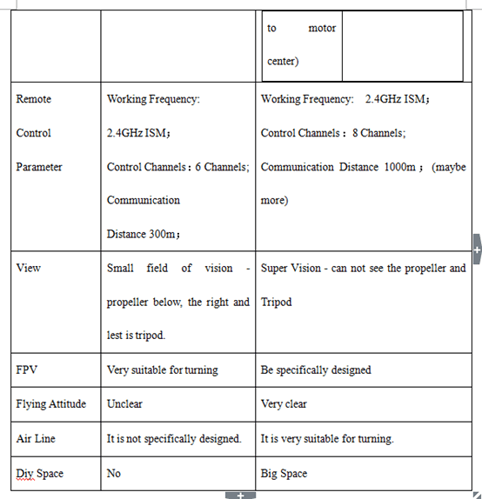 Eighth: Video glasses is optional. If the players want to experience the ultimate flying FPV first perspective, it is the best choice to configure our video glasses. The video glasses offers are equipped with a dual antenna, 32 frequencies to frequency, and AV IN function. It provides battery box interface of NP-F330, NP-F530, F550, F570, NP-F730, F750, F770, NP-F930, F950, F960, F970. It is more reliable because of using 18650.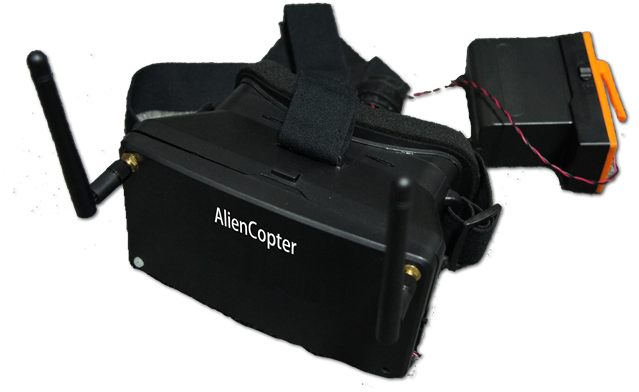 The above picture is just an engineering version. The actual production version shall prevail. The production version of the battery cover and power lines are hidden inside the head strap. Thus players travel is more convenient. Meanwhile, it also offers an XT60 interface to provide power for a rainy day.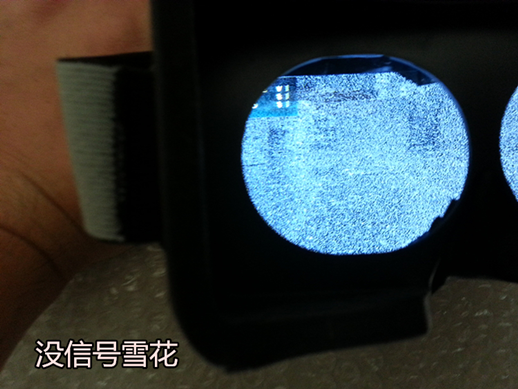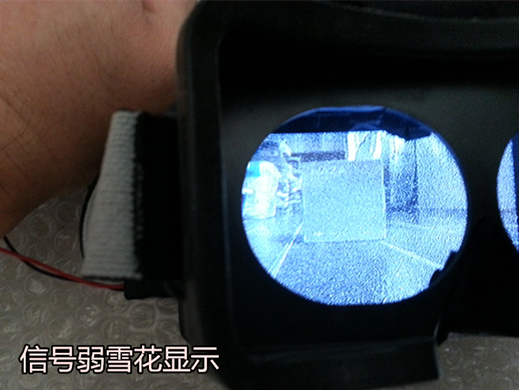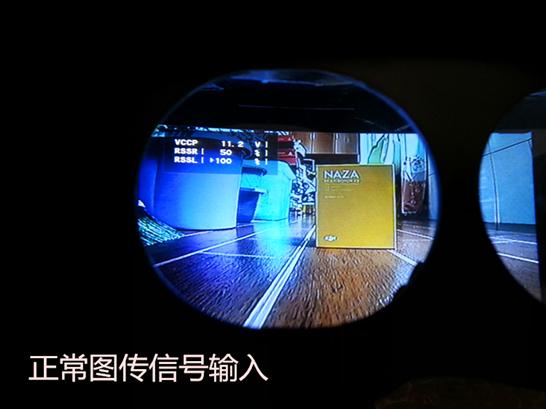 Ninth: The remote control temporarily uses commercial remote. Players can buy it, or purchase our recommended FlySky i6, etc… The channel corresponding relationship:
CH1 corresponding ELEV
CH2 corresponding AILE
CH3 NC
CH4 NC
CH5 corresponding THRO
CH6 corresponding RUDD
CH7 corresponding AUX1
CH8 corresponding GEAR
More photos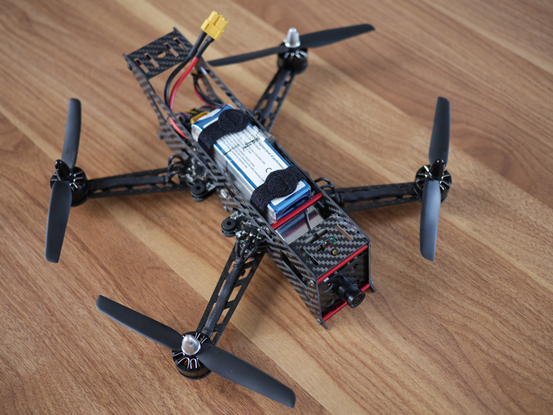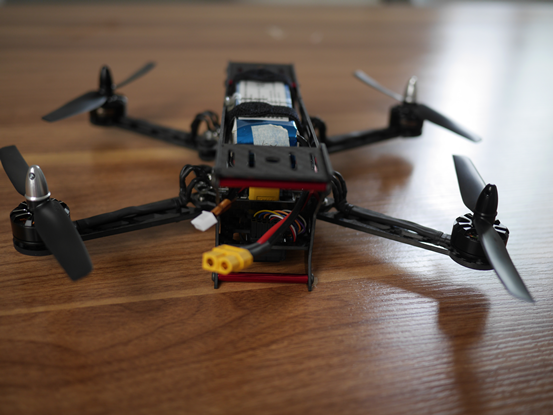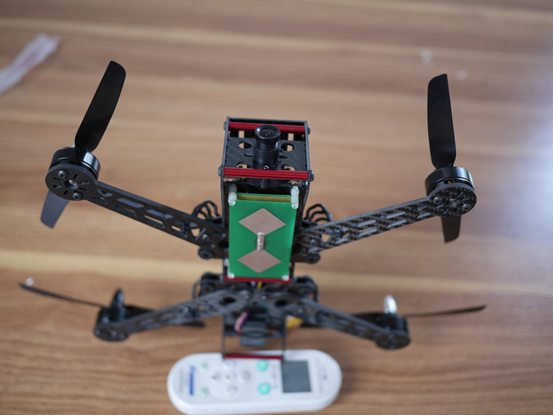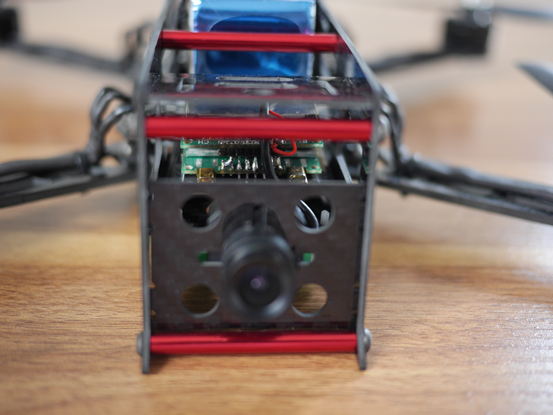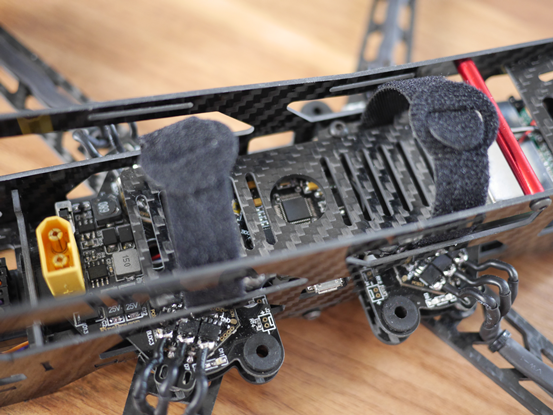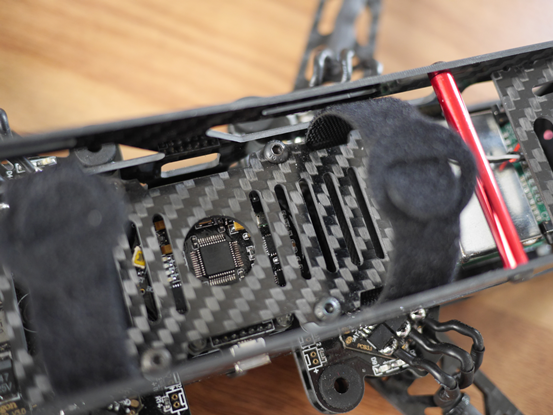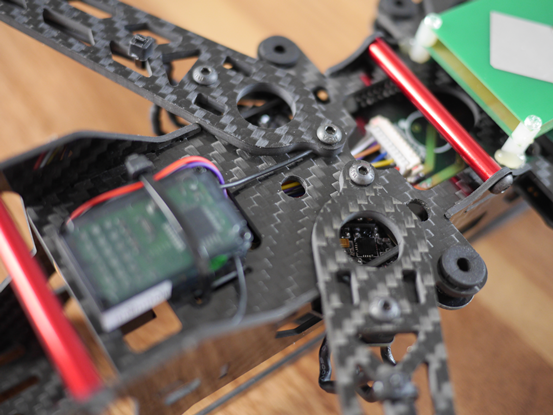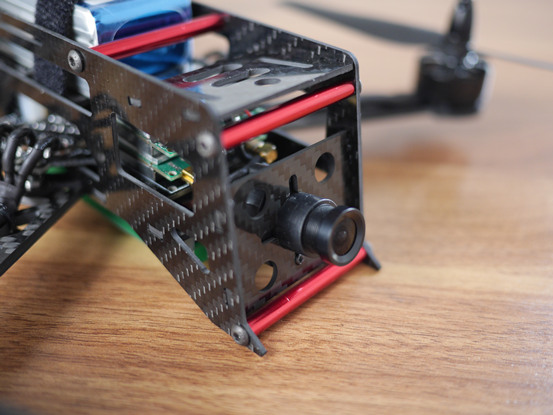 Name: Angie
Skype: wholesale@aliencopter.com
Email: wholesale@aliencopter.com
Phone: 08615013459817
Web: www.aliencopter.com
Factory!