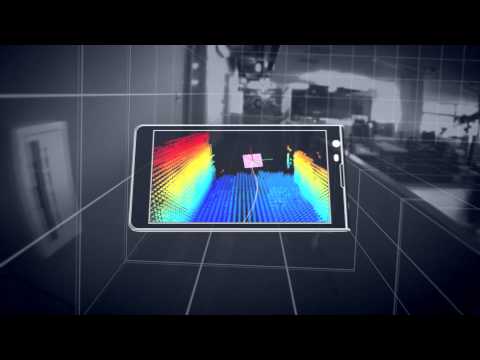 Google have been working on what looks to be an awesome solution to indoor navigation for robotics (and a host of other applications) throught the use of a 5'smartphone. I can see this as something to strap onto your quadcopter and communicate with APM/Pixhawk to allow for indoor navigation. I dont know much details about the actual hardware sensors that its using but it looks similar to the kinect in with IR projection/time of flight and regular camera using SLAM (simultaneous localisation and mapping) algorithms. The nice thing is that it should all be open source too! You can find out more at the project tango website.
Description of Project Tango
We can build it faster together.
As we walk through our daily lives, we use visual cues to navigate and understand the world around us. We observe the size and shape of objects and rooms, and we learn their position and layout almost effortlessly over time. This awareness of space and motion is fundamental to the way we interact with our environment and each other. We are physical beings that live in a 3D world. Yet, our mobile devices assume that physical world ends at the boundaries of the screen.
The goal of Project Tango is to give mobile devices a human-scale understanding of space and motion.
Over the past year, our team has been working with universities, research labs, and industrial partners spanning nine countries around the world to harvest research from the last decade of work in robotics and computer vision, concentrating that technology into a unique mobile phone. Now, we're ready to put early prototypes into the hands of developers that can imagine the possibilities and help bring those ideas into reality.
We hope you will take this journey with us. We believe it will be one worth traveling.
Johnny Lee and the ATAP-Project Tango Team