Hi, my name is Nicolai Valenti and I'm the founder of Sadwich Aero, after almost one year here is what we (I and the co-founder Giovanni Mastronardo) achieved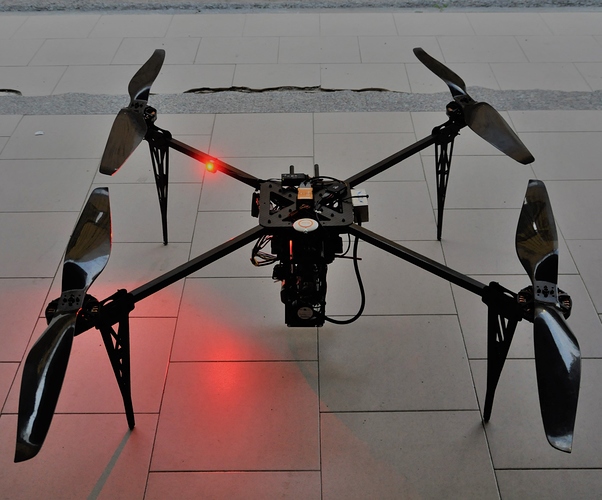 Wheelbase: 1000mm
No payload weight: 4.5kg (no fuel)
Max take-off Weight: 10 kg
Max speed: 10m/s
Max flight time: Over 4 hours
Voltage: 22V
Generator output: 1 kw
Generator weight: 1.6 kg
Fuel tank: 1L (Customizable)
Fuel consumption: 800g/H(Max)
An internal combustion engine consumes gasoline and spins a generator to ensure a 22V output. Besides this, a 6S lipo battery package is also installed onboard to offer emergency back-up power for quick climbing and quick maneuvering.
With 1kg payload, the flight time is more than 3 hours, and with 3kg payload like a high-end camera, the flight time will be still more than 1 hour.
Check out it here: www.sandwichdrones.it
Our hybrid drone is powered by the GS1000 Gas Generator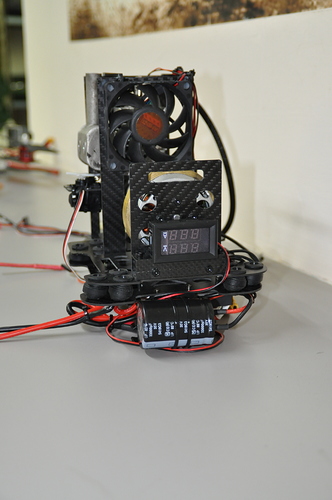 This generator is suitable for UAV systems able to lift 1.6 kg plus the fuel weight, with a maximum power usage of 1KW.
Fuel consumption: 800g/kwh
Generator weight: 1600g
Accessories weight: 150g (backup battery)
Generator dimensions: 21 x 16 x 9 cm
All our carbon fiber parts are CNC made.