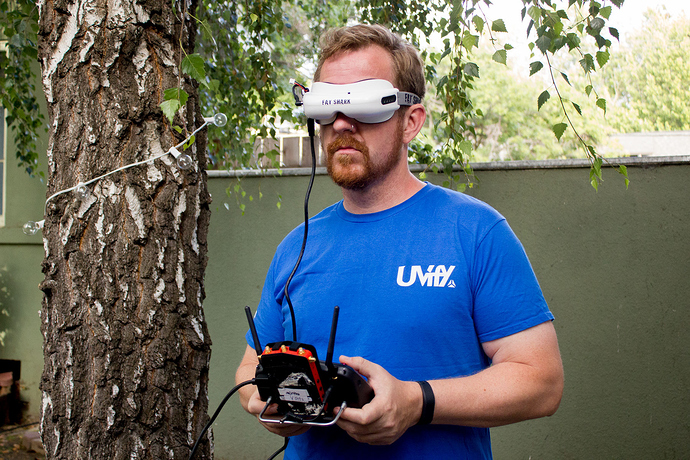 At beginning of this year fatshark send out a couple of Base HD sample FPV goggles to the top FPV pilots for feedback, but it seems that they are about to announce it officially as engadget has written a feature on it. All about the hype train!

For now this is aimed at the connex prosight pilots, but interesting to see if this means that more manufacturers are going to start taking HD FPV more seriously. Hopefully soon we will have a sub $100 digital TX.
But for now the Base HD are the first truly HD goggles, with no RX/DVR built in and should sell for about $350. No official specs yet but here is what I imagine we can expect.
720p LCoS (Liquid Crystal on Silicon) display improved brightness, contrast ratios and clarity and a 28 degree field of view
1000mah 2s Batter - kind of small, but should be enough since this unit has no RX/DVR etc…
HDMI Input.
Headphone/audio port.
Single control IPD adjuster. Inbuilt internal fan.
Zipped carry case.
Also here is the unboxing video of the sample back from Jan 2017.
The main thing I find interesting is that it seems that there is now a new CEO of fatshark straight from Silicon Valley from the creators of the Glyph VR goggles. So this could be good to see some new innovation as fatshark have not borken any new ground.