Among all the drone videos you see today, some have some great post production, while others just give a nice view from a unique place. Well this video starts off looking like a regular video of a ferry

in New Zealand, (still quite a cool shot) but it quickly becomes interesting on the second flight. This is one of the few videos I have seen recently that really captures the drama of when something unexpected happens. However I should also mention it was not a good idea in the first place to fly off a ship! Especially in some parts of the word where this sort of thing is not allowed.
Here is the video, the first flight just shows a cool perspective on a ferry, but the second starting at about 2:15 is where things get interesting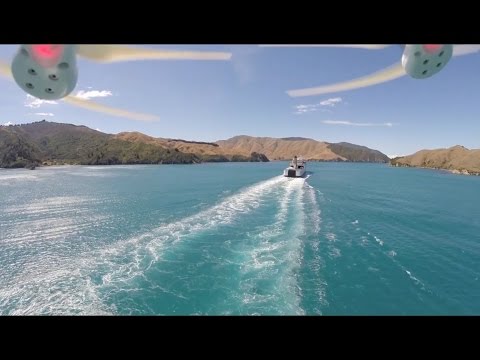 I am sure that all of us have had a situation like this where something goes wrong , but in this video the pilot (NZvideoGuy) does a great job keeping calm and brining the DJI phantom back home

for a safe landing!
Have you seen or had a flight like this? Share your experience or videos with the rest of us!