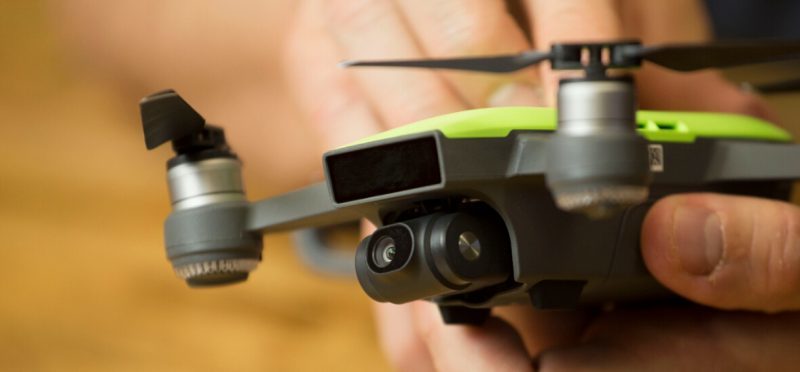 Meet Spark, a brand-new, revolutionary mini drone that fits in the palm of your hand. It's powerful, stabilised camera uses multiple easy-to-use shooting modes for incredibly eye-catching photos and videos. With intuitive functions like QuickLaunch, FaceAware, and PalmControl, Spark gives you a truly immersive flying experience.
I watched the DJI live announcement of their new 'Spark' mini-quadcopter live, and a reasonably comprehensive display left me with the following standpoints. Here you go!
Quick Opinion
Overall it is not bad, its half the price of the mavic (with remote), and uses same camera sensor (limited to 1080p) with arguably more features even if some of them are gimmicky. I think it is much better getting the fly more combo. This combo includes the remote to give you 2Km range, as there is not much point to getting a £500+ drone that you can only fly about 100ft away, not to mention the extra batteries you get.
Pros
Turning on the drone and launching was pretty easy, not much to it and jumped into the air quickly after scanning and finding it's pilot.
Motion control was rather cool, smooth and without much lag in the reaction, giving the demonstrator the appeal of a Star Wars Jedi moving objects through the air. Looked like something you immediately want to try doing yourself and fun to show off.
Flight patterns were smooth and looked like they would have a bunch of applications in the social media, video content creator or maybe even indie filming industry
Video quality was great, picture clear and well defined; 1080p with a decent 30 FPS. The camera itself looks like the same one as on the DJI Mavic, which is a worthy asset.
Flight time was around 16 minutes on one battery, which would be enough for taking footage in a casual sense
Range was pretty good with the addition of the smartphone app and the RC controller (but terrible with no remote)
Batteries can be charged via USB which is very convenient.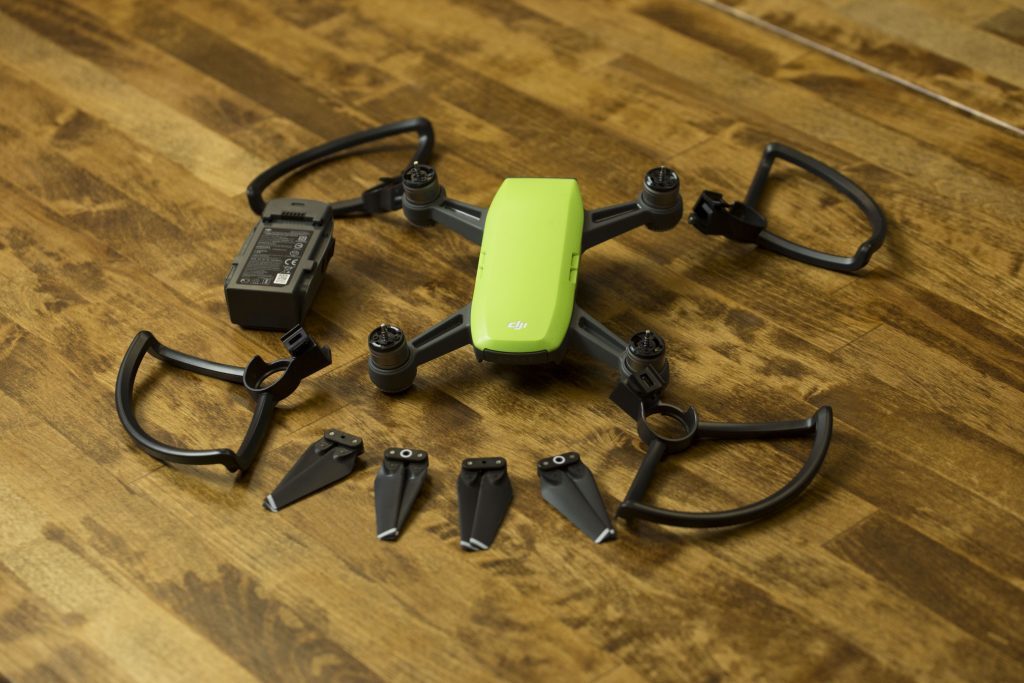 Cons
The Spark is small, but the arms do not fold down to make it a truly pocket-friendly drone (you need rather big pockets). Its also not revolutionary small as other drones like the Dobby (that can fold down to be smaller) have been around for a good 6 months.
Add on the fact that to get anything longer than 16 mins flight time, or longer distance, you'll be carting around extra gear anyway.
The gimbal is a 2-axis, so the variety of footage is limited to that
The versatility of the Spark, outside of selfies and some content creators like YouTubers, could be fairly low. Sure you can impress your friends with Jedi tricks and take some kinda cool videos but…
…is that worth £500? The trade-offs might be okay are in what you really want to use it for, to be fair.
As a summary, the Spark makes a very impressive 'smart-toy'. At first, I considered it to be nothing special with gimmicks galore. In particular the follow your hand mode makes for a great the party trick, but unfortunately, might end up getting used a total of four times as you feel like a Jedi controlling the drone with your mind.
However, since it uses the same camera sensor as the Mavic (which is very good) the footage from what I have seen, is quite good. So at just about half the price of a Mavic, it could make for a legitimate option. For half the price you loose some flight time and range, but you are still flying the same camera.
The longevity of it would be in what creative sense someone managed to use it in, which is why I'd say it would be good for a hobbyist, social media or content creators, which is likely DJI's angle. The 'Casual Drone'. I'll be reviewing it in more details and also comparing it to some competitors soon.
Where to Buy/ Find out more
For now the best place to buy it is the official DJI store as they will be shipping them out first before dealers get them.