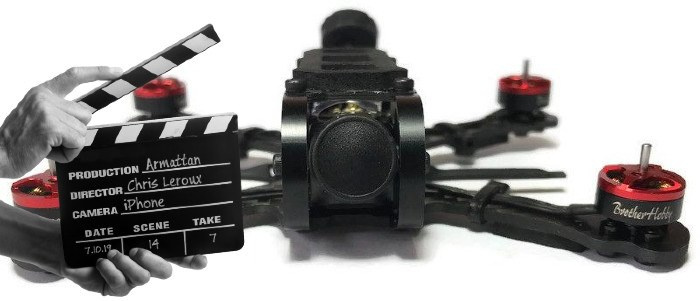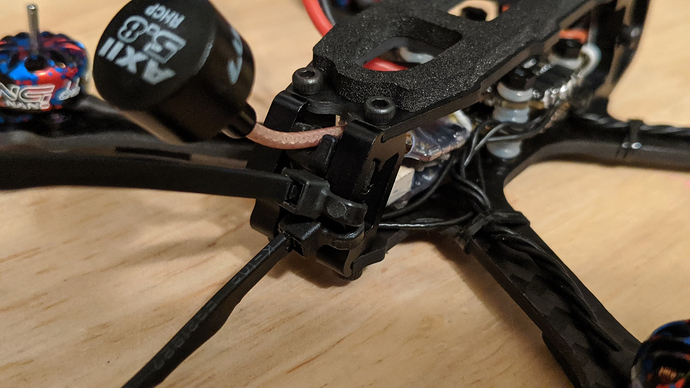 -65mm props
-top mounted lipo
-custom alumi front cage fully protecting a nano cam
-custom shorter rear posts
-New rubber moulded vtx antenna mount that is modular with the custom alumi rear posts. No bolts needed.
-slightly slanted aerodynamic top lipo plate. (This is the result of shedding weight from the rear end.)
-dry frame weight (fully assembled): 17.5 grams. A mere 1.5 grams heavier than the famous dental frame…

Running 1103s/8000kv on mine and it is silly fast. Feels like 5 inch with more agility.