It seems that the MinimOSD board is working because I see the OSD flight informations and everything works getting data from the APM2.6 if the camera is not plugged in.
If i plug the camera i see the video but the osd informations don't overlay on the video.
Camera video wire and all the rest is wired as per instructions and schematics on APM website. (see picture below)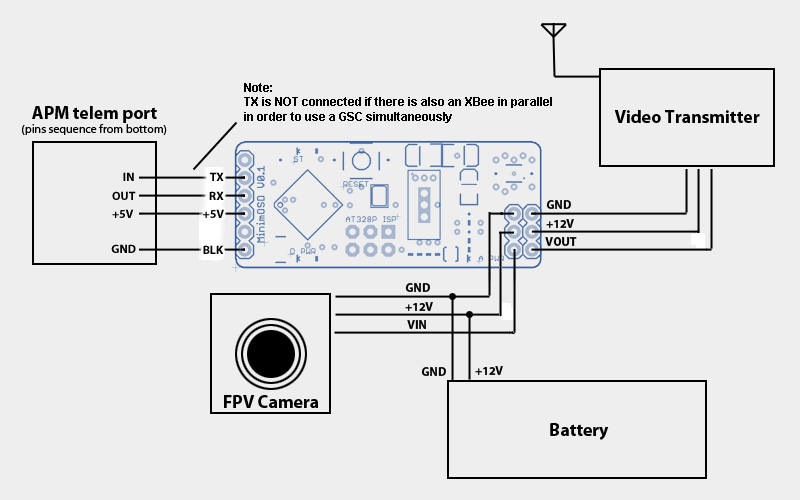 Camera has the video and ground wires only, not 12v. since it has it's own battery, (GOPRO) Can you tell me what could be wrong?